Skin Tightening | Woodlands, TX
Get the look and benefits of non-surgical skin tightening.
At Woodlands Wellness and Cosmetic Center, we know that a decrease in the production of collagen and elastin as you get older leads to saggy, crepey, and wrinkly skin that makes you look older than you feel.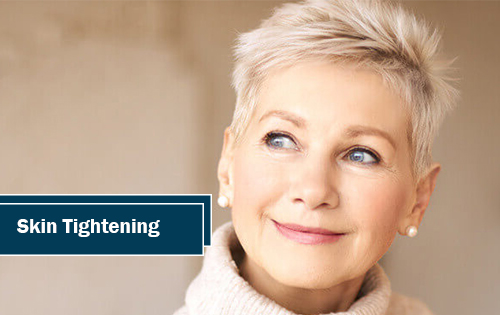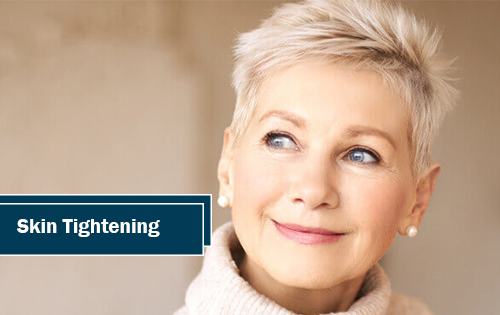 Our experienced team offers skin tightening using advanced cosmetic tools to lift and tighten your sagging skin and restore your youthful look.
At Woodlands Wellness and Cosmetic Center, we offer the state-of-the-art, clinically proven skin tightening technique.
This advanced aesthetic procedure combines the unique properties of helium plasma with the efficiency of radiofrequency energy to dramatically lift and tighten your skin.
The minimally invasive cosmetic tool passes helium plasma energy into the deep layers of your skin, which causes an immediate tightening of the tissue. The gentle energy also stimulates the production of collagen, the protein in your skin responsible for strength and elasticity, which continues to improve the skin tightening over the ensuing months.
Who Can Benefit Most From Skin Tightening?
Skin tightening is good for both men and women who are seeking a non-invasive alternative to a traditional facelift or other skin-tightening procedures. We provide outstanding results for men and women with minimal sagging in the cheeks, jowls, and neck.
What Can I Expect from Skin Tightening Procedure?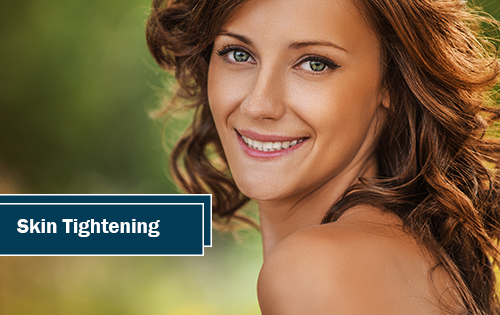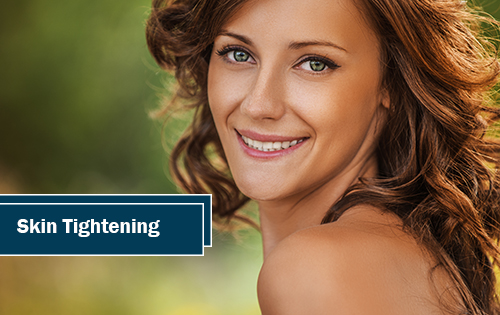 The team performs your skin tightening treatments at the office using local anesthesia to minimize discomfort. During your skin tightening treatment, your provider first makes tiny incisions in your skin in the treatment area and then inserts the special device to deliver the helium plasma energy.
You may experience some swelling and bruising after your skin tightening session, but these side effects disappear within five to seven days. You may resume your usual activities within two to three days after your procedure.
With our skin tightening procedure, you only need one treatment to get results, which are noticeable soon after your procedure. But your skin continues to tighten over the next 6-12 months as new collagen is produced.
Skin tightening at Woodlands Wellness and Cosmetic Center takes less time than a traditional facelift, and the results are similar, but without the need for large incisions or extensive downtime.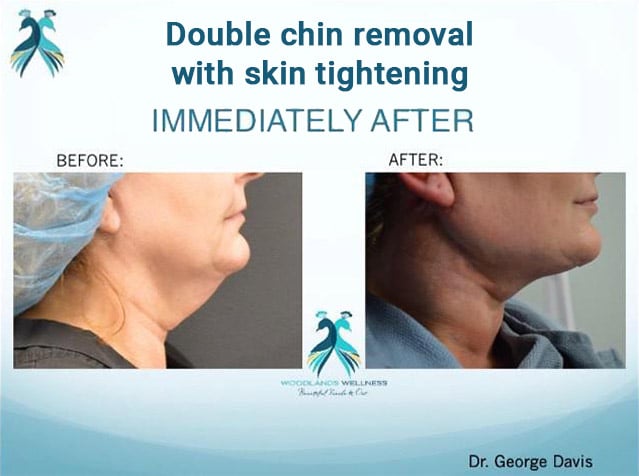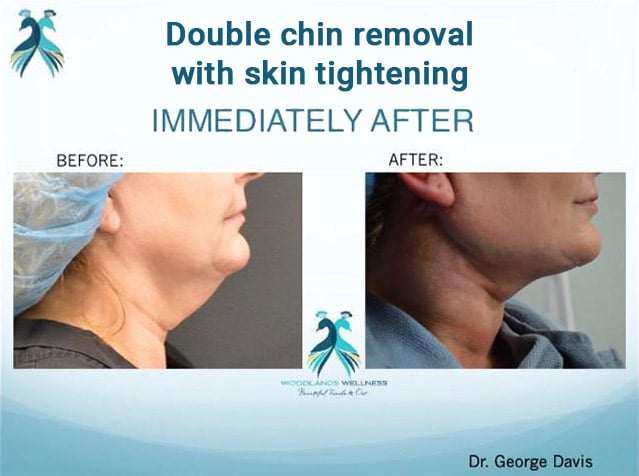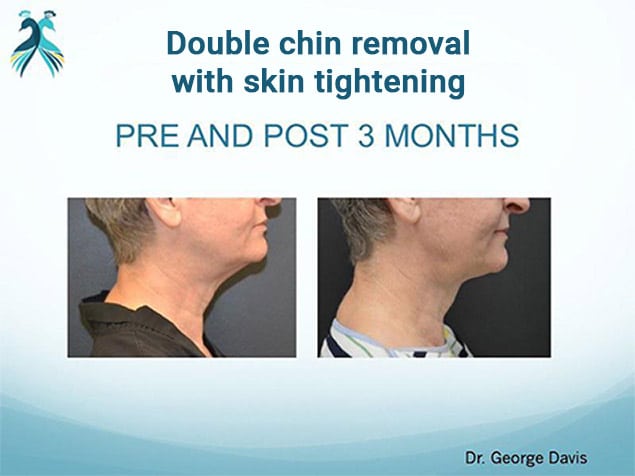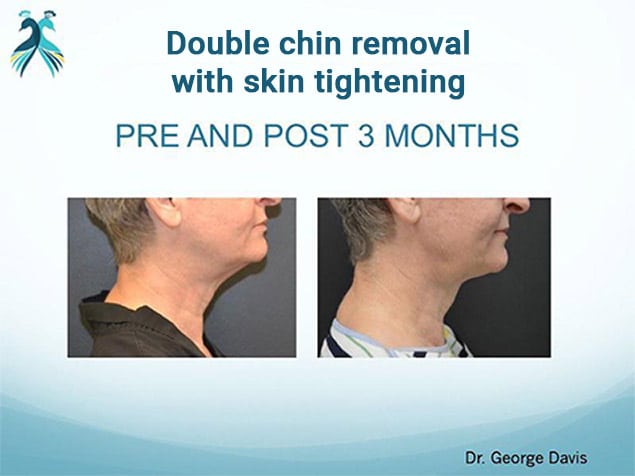 What Makes Us Different?
At Woodlands Wellness, we realize that not all patients with saggy, crepey skin will have the same problem or aesthetic goals. We will tailor your skin tightening and aesthetic treatment plan to your unique needs and lifestyle to maximize your benefits and optimize your results.
Drs. George and Sakina Davis and the entire staff at Woodland Wellness are committed to making sure that all of our clients receive expert care from providers who specialize in regenerative and functional medicine. This unique approach identifies and resolves underlying health problems that affect both body and mind. Functional medicine boosts overall wellness and addresses cosmetic concerns.
In addition to skin tightening techniques, we offer a broad range of body contouring, injectables, and other cosmetic procedures. Clients at Woodlands Wellness and Cosmetic Center also have access to a full range of antiaging services and Hormone Replacement Therapies, including Menopause Treatment, Testosterone Replacement, and Growth Hormone Therapy.
Our goal is to help as many people as we can age optimally and continue to enjoy all the things they love about life!
Contact us today at 281-362-0014 for a consultation to see how you can benefit from skin tightening of any of the cosmetic services offered by Woodlands Wellness and Cosmetic Center.
Common Questions About Skin Tightening

What is Skin Tightening?
Our skin tightening procedure uses helium plasma energy that penetrates deep into the layers of your skin, which causes an immediate tightening of the tissue. The gentle energy also stimulates the production of collagen, the protein in your skin responsible for strength and elasticity, which continues to improve the skin tightening over the ensuing months.

How Soon Will I See Results From My Treatment?
You will start to see results within a few days as the swelling subsides, but you will not see full results for six to nine months as it takes this long for collagen to be stimulated. You must be patient, but you will see results; however, the full effects of the treatment can take some time to become totally apparent.

How Long Do the Results Last?
Skin tightening results using helium plasma-like are permanent; however, your face, neck, and body will continue to age. Positive effects typically last anywhere from two to four years.

How Does Helium Plasma for Skin Tightening Compare to Botox?
Helium plasma skin tightening techniques may be more costly than injectables such as Botox, but the results are much longer-lasting.

Does The Skin Tightening Work?
Yes! Several studies have proven the effectiveness of helium plasma techniques. A 2007 study on the effectiveness of plasma therapy for skin tightening reported a 37% reduction in facial wrinkling and a 68% overall improvement in facial appearance.

Hear what people are saying about us. Read the amazing reviews and testimonials from real-life patients we help every day. Woodlands Wellness and Cosmetic Center amazing anti-aging treatments are nothing short of life-changing.
I've been seen Dr Sakina Davis for about 15 years now, she is very professional and spends enough time with you to treat the 'whole you', everything is connected and balancing hormones helps to treat and prevent many conditions. Her experience with bio-identical hormones proved invaluable for that particular stage of my life when I needed it the most. She is always up to date with new treatments coming up and this cutting edge medicine she practices has helped, also, with my back pain issues, allowing me to avoid a fusion surgery and still be able to function. Her staff is super efficient, nice to deal with and first class. AAA+

I've been seeing Dr. George for 10 years and absolutely love him and the staff. He always has your best interest at heart and does everything possible to achieve your goals and produce positive results. Wouldn't go anyplace else for my cosmetic needs!

This has been one of the most rewarding experiences I have ever had in a medical setting. The doctors and staff are the most professional, personable, and talented providers I have met. The results are phenomenal and went way beyond my expectations. I can honestly say that the value of the services have been fantastic and I would do it all over again...but I do not need to because it was done right the first time. :). I highly recommend Woodlands Wellness & Cosmetic Center!