Human Growth Hormone | Woodlands, TX
HGH Therapy Can Help you to Be Your Best at Any Age!
At Woodlands Wellness and Cosmetic Center, we know that human growth hormone (HGH) levels drop as you age. As HGH declines, it becomes much harder to build muscle and burn fat, and this is why you gain weight more easily the older you get.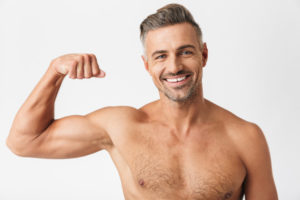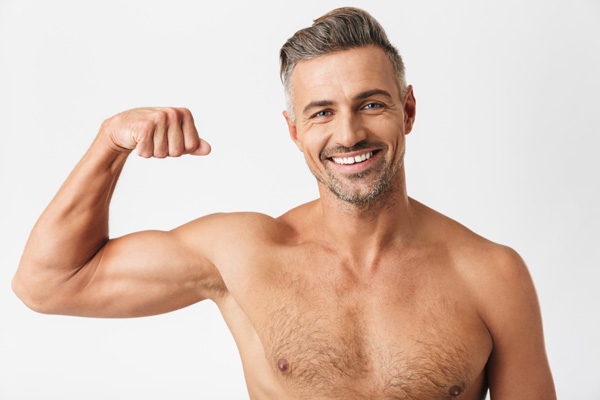 But weight gain is not the only problem associated with age-related growth hormone decline.
Like testosterone, HGH is a critical hormone for men and women. Also, like testosterone, your HGH levels are high when you are a child, rise dramatically through puberty, and then start to drop.
After you reach the age of 20, your HGH level sharply declines. Once you are over 30, you could be experiencing the symptoms of age-related growth hormone deficiency.
What Are the Benefits of Growth Hormone Therapy?
There are many benefits of HGH Therapy, including:
Improved stamina and energy – Growth hormone is known as the "fitness hormone." HGH therapy reduces inflammation and promotes healing and cellular growth, which improves your energy levels.
Increased Ability to Burn Fat and Build Muscle – HGH is essential for muscle growth. HGH not only improves your ability to burn fat but also improves your ability to build lean muscle.
Stronger Bones – Growth hormone also helps to strengthen bones and decreases your risk of fractures and osteoporosis.
Improved Libido and Better Sexual Performance – Growth hormone also positively influences testosterone production, which leads to increased sex drive and improved sexual performance.
Lowered Risk of Cardiovascular Disease – Studies have shown HGH therapy has a positive impact on heart health. It reduces the risk of cardiovascular disease, helps lower cholesterol, and reduces the risk of other metabolic conditions such as diabetes.
Improved Mood – HGH therapy has been shown to improve mood and lessen the occurrence of anxiety, depression, and other emotional difficulties.
Improved Memory and Cognition – Optimizing your HGH levels can improve memory, focus, and concentration.
Improved sleep – HGH is produced during your periods of deep sleep. HGH therapy helps to provide deeper, more restorative sleep.
What Are the Signs and Symptoms of Growth Hormone Deficiency?
While HGH is necessary for children to grow into healthy adults, even once we are fully grown, we still need growth hormones to keep all of our cells strong and healthy. HGH also influences many bodily processes and the level of other critical hormones such as testosterone.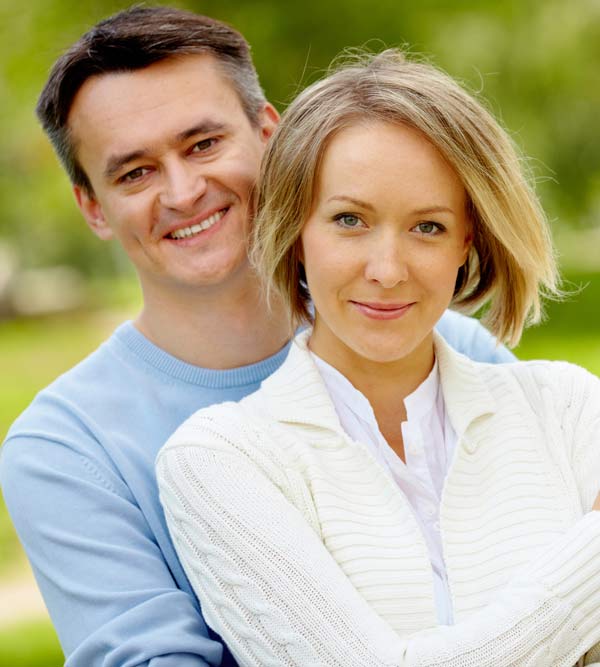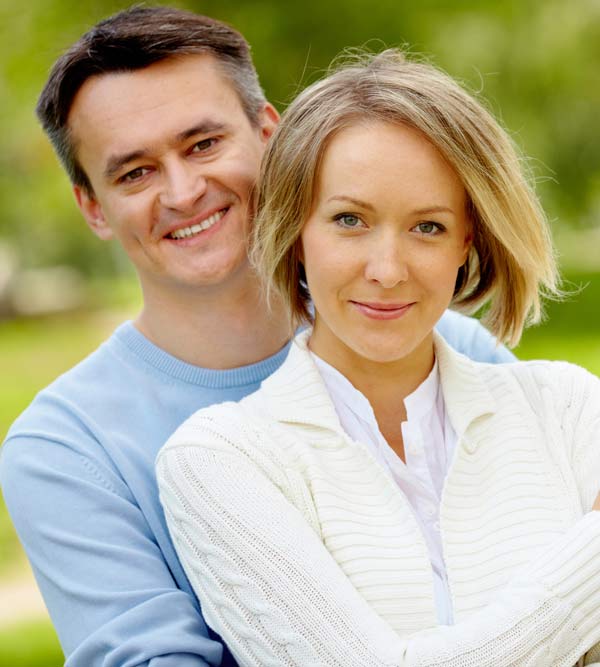 If not addressed, age-related growth hormone deficiency can lead to the following:
Abnormal blood cholesterol
Bone loss
Decreased muscle mass
Decreased stamina and exercise ability
Fatigue
Increase abdominal fat
Increased risk of heart disease
Lower life expectancy
However, our custom growth hormone therapy programs can return the strength, energy, and muscle tone that can improve every aspect of quality of life!
What Makes Us Different?
At Woodlands Wellness, we realize that not all patients with age-related hormone loss will have the same set of symptoms or the same health and wellness goals. We will tailor your program of Hormone Replacement Therapy to your unique needs and lifestyle to maximize your benefits and optimize your results.
Drs. George and Sakina Davis and the entire staff at Woodland Wellness are committed to making sure that all of our clients receive expert care from providers who specialize in regenerative and functional medicine. This unique approach identifies and resolves underlying health problems that affect both body and mind. Functional medicine boosts overall wellness and addresses cosmetic concerns.
We proudly offer our patients the following services:
In addition to hormone replacement, clients at Woodlands Wellness and Cosmetic Center also have access to a full range of medical wellness and cosmetic programs. The practice specializes in anti-aging services, including sexual health, body contouring, muscle toning, and facial rejuvenation treatments. Woodlands Wellness and Cosmetic Center also offer state-of-the-art procedures like CoolSculpting® to help clients achieve their aesthetic goals without surgery.
Our goal is to help as many people as we can age optimally and continue to enjoy all the things they love about life!
Contact us today at (281) 362-0014 for a consultation to see how you can benefit from hormone replacement therapy or any of the anti-aging services offered by Woodlands Wellness and Cosmetic Center.
Common Questions About Human Growth Hormone Therapy

What Is Growth Hormone Deficiency?
Growth hormone deficiency (GHD) is a medical condition. Growth hormone is produced by the pituitary gland. Any injury or disease condition that causes a problem with pituitary function can lead to GHD. GHD in adults could be the continuation of an untreated or ineffectively treated growth hormone deficiency in childhood. However, it is usually the result of the natural decline in HGH that occurs as you age.

What Is the Function of Human Growth Hormone?
HGH is primarily responsible for influencing everything responsible for cellular growth. Therefore, growth hormone is instrumental in building strong bones and healthy muscles. It is HGH that stimulates all of the processes that allow children to grow to teens and teens to achieve their full strength and stature as adults. While HGH is vitally important during those growing years, we still need HGH even as adults so that we can continue to replace damaged cells and to maintain good muscle mass and bone health throughout our lives.

Do I Need a Prescription for Growth Hormone?
Yes. HGH is only legally available with a doctor's prescription. Anything that claims to be HGH, or contain HGH, that you can purchase without a prescription cannot be real growth hormone. Furthermore, legitimate HGH therapy is only given via injections. Any other method of delivery, such as pills or powders that claims to be growth hormone therapy, is not.

What Are Normal Growth Hormone Levels in Adults?
There is not a textbook "normal" HGH level for adults. The right amount of HGH for any given individual varies based largely on size and weight. Therefore, once your growth hormone levels are obtained via lab tests, your evaluation and diagnosis for a growth hormone deficiency is based on Body Mass Index or BMI. Doctors use the following diagnostic guidelines for GHD in adults:
Peak HGH level less than11.1 mcg/L in patients with BMI less than 25
Peak HGH level less than 8.1 mcg/L in patients with BMI of 25 to less than 30
Peak HGH level less than 4.1 mcg/L in patients with BMI equal to or greater than 30

Can Growth Hormone Deficiency Be Cured?
Technically, growth hormone deficiencies are not "cured," but they are very safely and effectively treated with prescription growth hormone injections. Some of the many benefits of growth hormone injections include:
Increased strength
Increased stamina
More energy
Improved sexual function
Improved memory and cognition
Better sleep
Better moods
Increased ability to burn fat and build muscle
Healthier skin and bones

Hear what people are saying about us. Read the amazing reviews and testimonials from real-life patients we help every day. Woodlands Wellness and Cosmetic Center amazing anti-aging treatments are nothing short of life-changing.
I've been seen Dr Sakina Davis for about 15 years now, she is very professional and spends enough time with you to treat the 'whole you', everything is connected and balancing hormones helps to treat and prevent many conditions. Her experience with bio-identical hormones proved invaluable for that particular stage of my life when I needed it the most. She is always up to date with new treatments coming up and this cutting edge medicine she practices has helped, also, with my back pain issues, allowing me to avoid a fusion surgery and still be able to function. Her staff is super efficient, nice to deal with and first class. AAA+

I've been seeing Dr. George for 10 years and absolutely love him and the staff. He always has your best interest at heart and does everything possible to achieve your goals and produce positive results. Wouldn't go anyplace else for my cosmetic needs!

This has been one of the most rewarding experiences I have ever had in a medical setting. The doctors and staff are the most professional, personable, and talented providers I have met. The results are phenomenal and went way beyond my expectations. I can honestly say that the value of the services have been fantastic and I would do it all over again...but I do not need to because it was done right the first time. :). I highly recommend Woodlands Wellness & Cosmetic Center!