Body Contouring
Body Contouring At Woodlands Wellness & Cosmetic Center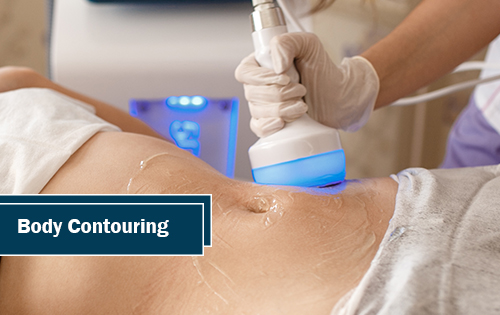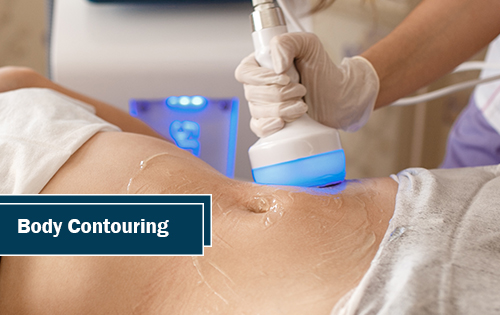 Non-surgical body contouring procedures at Woodlands, TX range from non-invasive to minimally invasive to help you achieve your desired body goals. Our body contouring procedures are great alternatives to surgical body fat reduction. Our wide array of body contouring procedures helps address different body concerns by reducing or removing fat in stubborn areas without going under the knife.
No matter how much you work out or follow a strict diet, sometimes your body won't let go of fat in certain areas, which can be frustrating. Woodlands Wellness and Cosmetic Center in The Woodlands, TX, has a team of experts in body contouring that can help. They offer revolutionary truSculpt® iD and CoolSculpting® technology, which can reduce unwanted fat effectively.
Body contouring involves reducing or removing stubborn pockets of fat to contour and shape different body parts. You will feel more confident with the body of your dreams!
Benefits of Body Contouring in Woodlands
Our different body contouring treatments can address various body concerns giving you a tighter and more sculpted body. Our Woodlands, TX clinic offers non-surgical body contouring treatments to remove unwanted fat from stubborn areas of the body such as the abdomen, upper arms, under the chin, and thighs. Our treatments are safe and effective to give you the body you have always wanted.
Reduces fat in stubborn areas

– Body contouring has been proven to reduce fat in stubborn areas of the body. Say goodbye to love handles and belly bulges with our different body contouring treatments.

Slims down the arms and thighs

– By removing stubborn fat from your upper arms and thighs, you can sculpt your body in Woodlands, TX. As a result, your arms and thighs will become leaner and more toned. 

Reduced appearance of cellulite

– Body contouring procedures target subcutaneous fat deposits. It strengthens the skin and stimulates collagen production, thereby minimizing cellulite and contouring treated areas.

Requires little to no downtime

– We offer the body contouring treatments at Woodlands, TX, which are non-invasive procedures. Patients don't have to deal with the risks and pain of surgery. There is also no extensive recovery period involved! 

Long-term results

– When combined with a healthy lifestyle and diet, body contouring can provide lasting results.
How Does Body Contouring in Woodlands Work?
Woodlands Wellness & Cosmetic Center offers a variety of body contouring procedures for removing stubborn fat safely and effectively. Using non-invasive and minimally invasive techniques, our non-surgical body contouring treatments will sculpt your body to improve your appearance. Various body contouring procedures are available for you to choose from.
The Woodlands, TX, body contouring is a fast and painless procedure that requires no anesthesia, no needles, and no lengthy recovery period.
What To Expect After Body Contouring in Woodlands
We will determine the best body contouring procedure for you by assessing your family and medical history. We will also discuss your goals and preferences so that we can provide you with realistic expectations after body contouring treatments. We will recommend the best body contouring treatment for your specific concerns. Results from the procedure may vary per person, as per any medical treatment or procedure.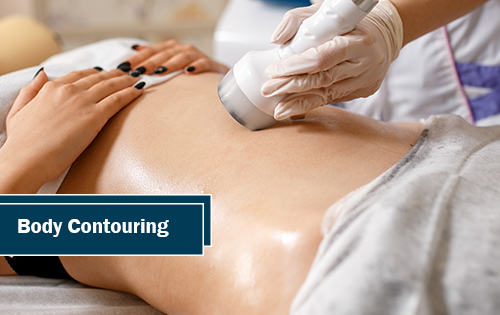 We advise our patients to eat light on the day of their treatment and stay hydrated. We suggest staying well-hydrated several days before your actual treatment day. We also recommend limiting your alcohol consumption before the treatment day.
Our body contouring treatments target excessive fat cells in your body and destroy them. The fat cells will not regenerate, and the lymphatic system will remove the destroyed fat cells from your body. 
Right after the treatment, you may experience redness and swelling on the treated area, but it will resolve after a few hours. Multiple sessions of the body contouring treatment may also be necessary to achieve your desired results. 
Gain More Confidence with Body Contouring in Woodlands
Our goal is to help you be more confident about yourself by helping you achieve the body you desire! At Woodlands Wellness & Cosmetic Center, we provide various body contouring techniques to address your concerns and counteract signs of aging. 
Contact us today at 281-362-0014 for a complimentary consultation and take that first step to a more confident and attractive version of yourself. 
Common Questions About Body Contouring

1. How safe is body contouring?
For safe fat removal, Woodlands Wellness and Cosmetic Center only offers FDA-approved body contouring treatments. No anesthesia is required, or overnight stays are required. In most cases, our patients only experience minor redness post-treatment.

2. What are the risks of body contouring?
Our body contouring treatments are non-surgical, so there are no risks associated! Unlike surgical body contouring techniques, ours have low to minimal downtime and no associated side effects!

3. How do you prepare for body contouring?
We advise patients to be well-hydrated and eat a light meal before their body contouring treatment. We will also evaluate the patients' medical history to ensure that body contouring is suitable.

4. Does TruSculpt ID work for body contouring?
The TruSculpt iD system uses non-invasive radiofrequency technology to destroy fat cells. It is also suitable for all body types.

5. What is Tickle Lipo for body contouring?
Tickle Lipo is a minimally invasive procedure that the FDA approves for fat removal and body sculpting. Tickle Lipo uses infrasonic technology to assist in removing fat cells from many parts of the body.

6. What is the body contouring technique CoolSculpting?
CoolSculpting is an FDA-cleared, non-invasive body contouring technology that eliminates up to 20-25% of treated fat cells for good in 9 different areas. CoolSculpting targets stubborn fat in the areas that bother you the most.

Hear what people are saying about us. Read the amazing reviews and testimonials from real-life patients we help every day. Woodlands Wellness and Cosmetic Center amazing anti-aging treatments are nothing short of life-changing.
I've been seen Dr Sakina Davis for about 15 years now, she is very professional and spends enough time with you to treat the 'whole you', everything is connected and balancing hormones helps to treat and prevent many conditions. Her experience with bio-identical hormones proved invaluable for that particular stage of my life when I needed it the most. She is always up to date with new treatments coming up and this cutting edge medicine she practices has helped, also, with my back pain issues, allowing me to avoid a fusion surgery and still be able to function. Her staff is super efficient, nice to deal with and first class. AAA+

I've been seeing Dr. George for 10 years and absolutely love him and the staff. He always has your best interest at heart and does everything possible to achieve your goals and produce positive results. Wouldn't go anyplace else for my cosmetic needs!

This has been one of the most rewarding experiences I have ever had in a medical setting. The doctors and staff are the most professional, personable, and talented providers I have met. The results are phenomenal and went way beyond my expectations. I can honestly say that the value of the services have been fantastic and I would do it all over again...but I do not need to because it was done right the first time. :). I highly recommend Woodlands Wellness & Cosmetic Center!