Laser Hair Removal | Woodlands TX
Laser hair removal is a great solution to remove unwanted hair.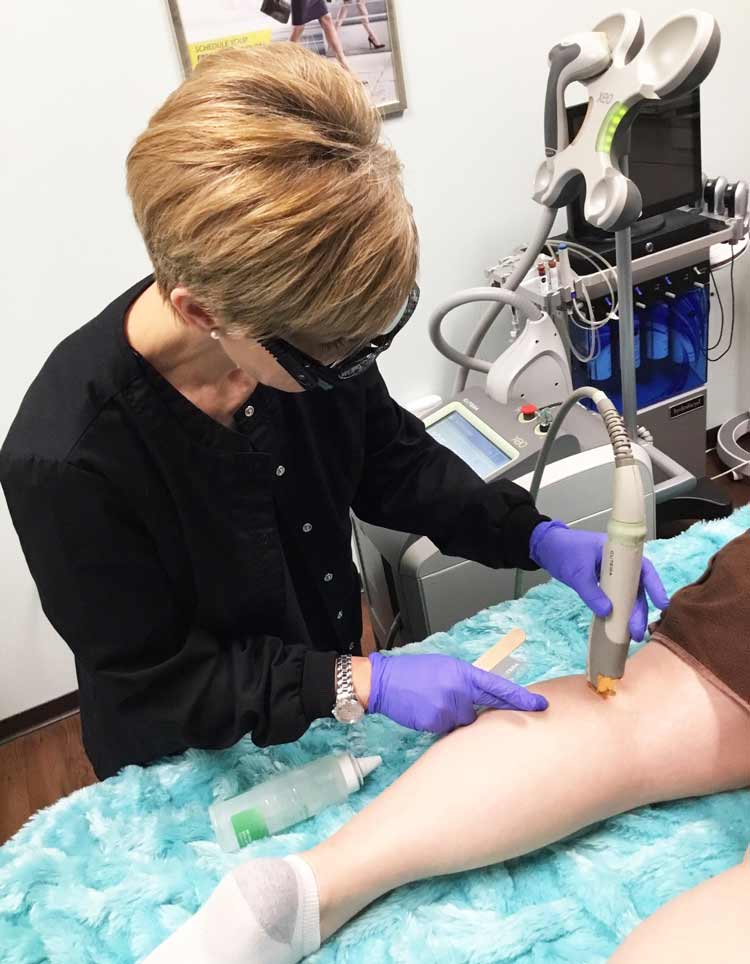 The team of experienced aesthetic professionals offers state-of-the-art laser hair removal using FDA-approved Cutera® technology.
Say goodbye to shaving, plucking, and waxing your hair!
Constant plucking and shaving lead to chicken-skin texture, painful ingrown hair, and uneven skin tone.
With laser hair removal, you will have softer skin after removing all your unwanted hair.
Laser hair removal is the fastest way to banish unwanted hair giving you that confidence boost
Benefits of Laser Hair Removal
Advances in laser medicine have brought us safe laser hair removal procedures. Today, laser hair removal is a treatment option for any type of skin color and hair color! At Woodlands TX, provide laser hair removal safely and effectively.
Avoids Ingrown Hair – Ingrown hairs are prevalent after shaving and plucking, as dead skin clogs a hair follicle. The laser targets the hair root, so it prevents ingrown hair from cropping up.
Smoother Skin Texture Laser hair removal gives a smoother texture and even skin tone over time. Waxing and shaving usually leave behind chicken skin-like texture and hyperpigmentation, or stubble after shaving.
Avoids Razor Bruises and Hot Wax Burns – Laser hair removal leaves no room for painful side effects, such as burns from hot wax and cuts from shaving. It is a no-mess and pain-free process!
Hair Reduction – Hair growth becomes lesser and thinner over time. Some patients report not seeing any hair for several months after 3 to 6 treatment sessions.
More Cost-effective Than Waxing and Shaving – Shaving costs around $10,000 throughout the lifetime, while you pay around $23,000 when you wax. Laser hair removal is a much more affordable and cost-effective way to remove unwanted hair, as you'll be needing fewer sessions over time.
How Laser Hair Removal Treatment Works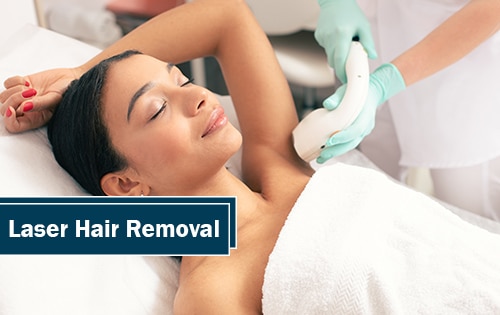 Laser hair removal is an innovative cosmetic treatment that uses laser energy to heat hair follicles. Pigment in the follicles absorbs the light, destroying the hair.
Results from only one laser hair removal treatment session are almost instant! Hair follicles are damaged during the session, and hair in the treated area will slowly shed. Overtime, these hair follicles will not grow anymore.
Or when the hair regrows, hair tends to be less dense, and finer, and lighter in color.
Most patients require 3 to 6 laser treatment sessions, spaced every 4 to 6 weeks. After these treatments, most patients do not see any hair on the treated skin for several months or even years. You may continue with maintenance sessions to continue enjoying the benefits of laser hair removal.
Skin Areas You May Use Laser Hair Removal
Legs
Bikini area
Abdomen
Back
Arms
Underarms
Chest
Shoulders
What To Expect After The Treatment
We will carefully assess your family and medical history to determine if laser hair removal is suitable for you. We will also discuss your goals and preferences, so we can present you with realistic expectations after laser hair removal. Results from the procedure may vary per person, as per any medical treatment or procedure.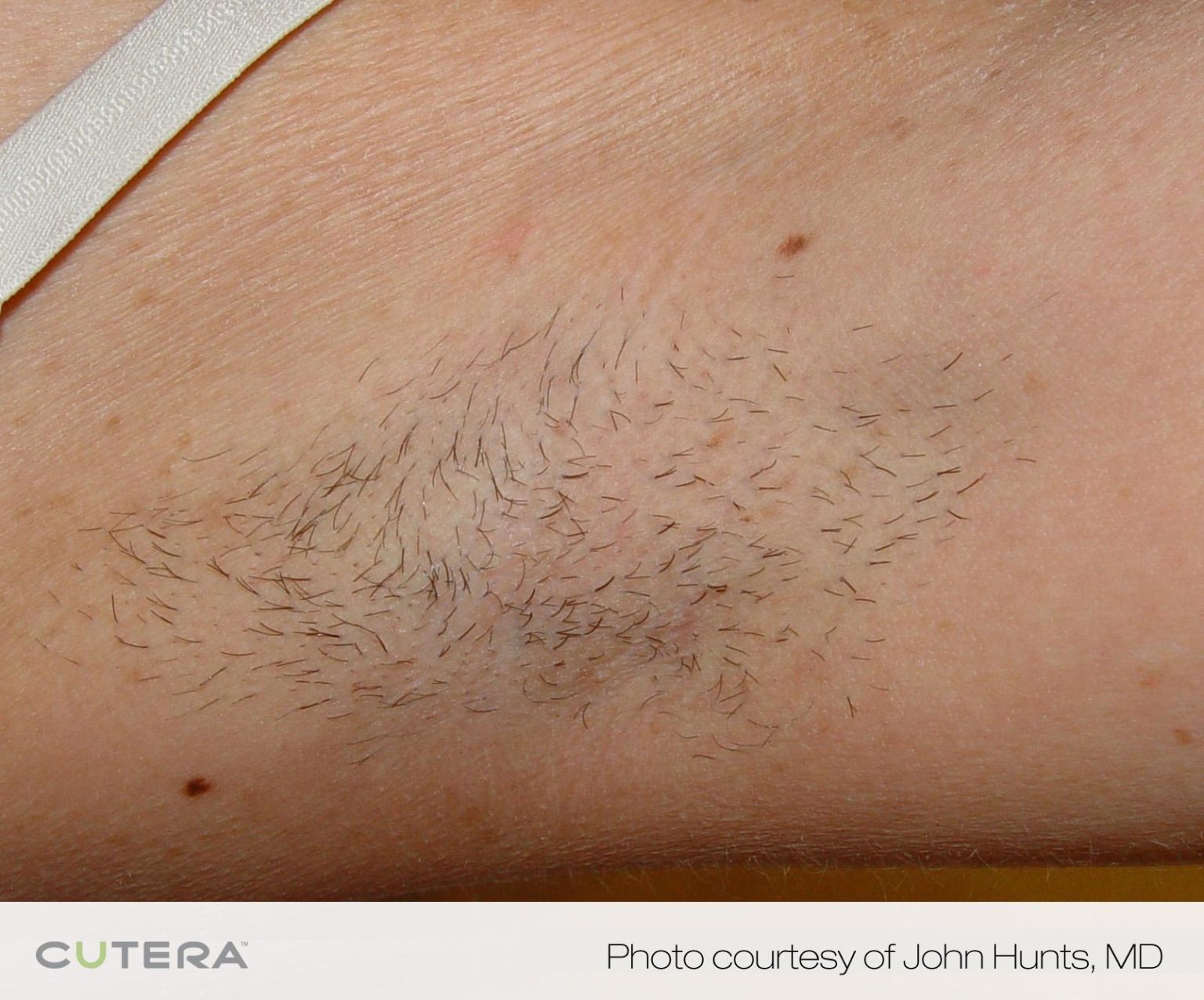 The entire procedure of laser hair removal usually takes between 15 to 90 minutes, depending on how much skin you're treating. You and the aesthetician will wear protective goggles during the appointment. After cleansing and prepping the area for treatment, a local anesthetic is applied to provide maximum comfort during the procedure. You may also take an over-the-counter pain reliever or apply an ice pack before the appointment. The aesthetician will then mark a grid on your skin and use the handheld Cutera device to direct the laser energy into your skin.
Laser hair removal is a non-invasive treatment with minimal to zero downtime, but it is advised to refrain from strenuous physical activity 24 hours after the session. During the procedure, some people might feel a mild snapping sensation. Right after the treatment, you may notice red bumps on the skin, signifying that the laser has targeted the hair follicles. Your skin might appear a little red after the procedure, but it will resolve on its own after a few hours. Multiple sessions may also be necessary to achieve your desired results. Some report that they are hair-free after 6 sessions, depending on the current hair condition.
Say hello to a hair-free version of you! At Woodlands Wellness & Cosmetic Center, we provide laser hair removal treatment to remove unwanted hair.
Contact us today at 281-362-0014 for a consultation and take that first step to a more confident and attractive version of yourself.
Common Questions About Laser Hair Removal

Can we remove hair by laser?
Overtime, multiple sessions of laser hair removal significantly reduce the number of unwanted hairs in a given area. Hair growth is also slower overtime, so you are hair-free for a longer period of time.

How should I prepare for laser hair removal?
Before the treatment, avoid using topical products that cause photosensitivity, such as retinol, AHA, BHA, and benzoyl peroxide. If you tan, it is recommended to avoid tanning beds and tanning sprays, as the extra melanin in your skin may interfere with the efficacy of the laser treatment. If you wax or pluck, you need to stop 2 to 4 weeks before you begin laser treatment.

How do I take care of my skin after laser hair removal?
Avoid strenuous physical activity for approximately 24 hours after your laser hair removal. Avoid sun exposure and wear sunscreen every day to prevent uneven pigmentation. Also, avoid hot baths and showers for 24 to 48 hours to limit skin irritation.

Does laser hair removal improve skin?
Removing the hair follicle via laser provides a smoother appearance. It also improves skin texture and evens out skin tone. Say goodbye to "chicken skin" caused by shaving and waxing!

Hear what people are saying about us. Read the amazing reviews and testimonials from real-life patients we help every day. Woodlands Wellness and Cosmetic Center amazing anti-aging treatments are nothing short of life-changing.
I've been seen Dr Sakina Davis for about 15 years now, she is very professional and spends enough time with you to treat the 'whole you', everything is connected and balancing hormones helps to treat and prevent many conditions. Her experience with bio-identical hormones proved invaluable for that particular stage of my life when I needed it the most. She is always up to date with new treatments coming up and this cutting edge medicine she practices has helped, also, with my back pain issues, allowing me to avoid a fusion surgery and still be able to function. Her staff is super efficient, nice to deal with and first class. AAA+

I've been seeing Dr. George for 10 years and absolutely love him and the staff. He always has your best interest at heart and does everything possible to achieve your goals and produce positive results. Wouldn't go anyplace else for my cosmetic needs!

This has been one of the most rewarding experiences I have ever had in a medical setting. The doctors and staff are the most professional, personable, and talented providers I have met. The results are phenomenal and went way beyond my expectations. I can honestly say that the value of the services have been fantastic and I would do it all over again...but I do not need to because it was done right the first time. :). I highly recommend Woodlands Wellness & Cosmetic Center!