Acne Scar Removal | Woodlands TX
Acne Scar Removal Available At Woodlands Wellness & Cosmetic Center
Acne scar removal treatments are safe and effective in improving the appearance of your skin. We have different treatments to help clear your skin of cells damaged by acne and by speeding up the body's natural healing process. This will stimulate new cell proliferation that will give you lighter and clearer skin in no time.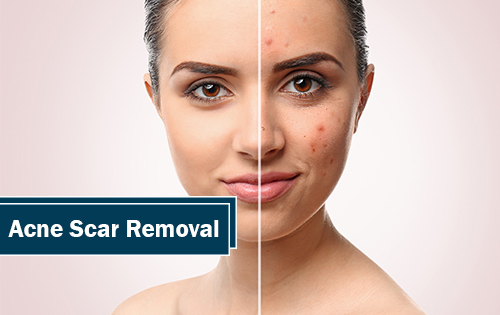 Acne, by itself, is problematic already as it disrupts our skin. Once the acne clears, it leaves frustrating acne scars.
Acne scars are difficult to treat with over-the-counter skincare products. Yes, toners and serums may help in cleaning the pores and preventing wrinkles and fine lines.
However, acne scars penetrate the skin on a deeper level and damage the tissues beneath it. Toners and serums don't go as deep, so that professional acne scar removal will be most helpful.
It is essential to determine what type of acne scars you have. Different types of acne scars may respond to treatments differently. Similarly, some treatments are better for particular types of acne scars than others.
Professional acne scar removal procedures will help heal scars from acne, giving you smoother and more radiant skin that over-the-counter skin care products cannot provide
Benefits of Acne Scar Removal Treatments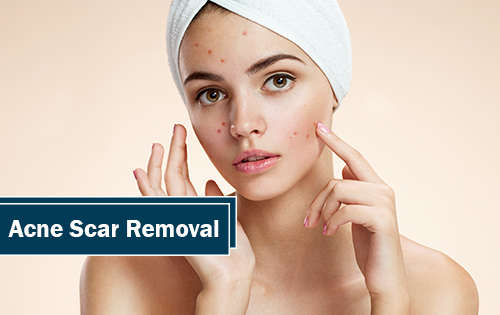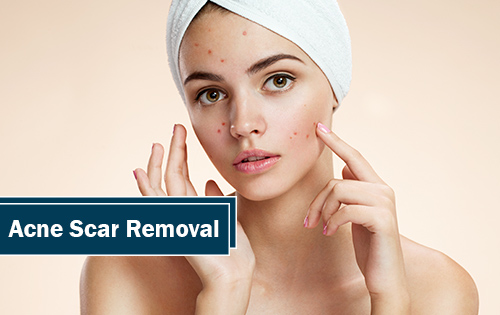 Say goodbye to your acne scars!
At Woodlands Wellness & Cosmetic Center, we specialize in acne scar removal procedures that will give you clearer skin, giving back your confidence.
We provide the latest treatments proven safe and effective in removing acne scars to reveal flawless and radiant skin.
Resolve acne scarring – Acne scar removal helps stimulate the growth of new skin cells with just enough collagen to give you smoother skin with an even tone.
Reduces fine lines and wrinkles – During acne scar removal treatments, the growth of new skin cells and collagen stimulation minimizes the appearance of fine lines and wrinkles, giving you a more youthful appearance.
Removes damaged tissue – Some acne scar removal treatments remove damaged skin layers and stimulate the growth of new skin cells. This will yield improved skin texture.
Stimulates collagen production – Acne scar removal treatments that make use of lasers penetrate the deeper skin levels. This stimulates new collagen formation, providing you a firmer and more supple skin.
Reduces hyperpigmentation from acne scars – Some acne scar removal treatments can reverse dark spots or hyperpigmentation of the skin. This will yield a more even skin tone with a radiant glow.
Acne Scar Removal Before & After Results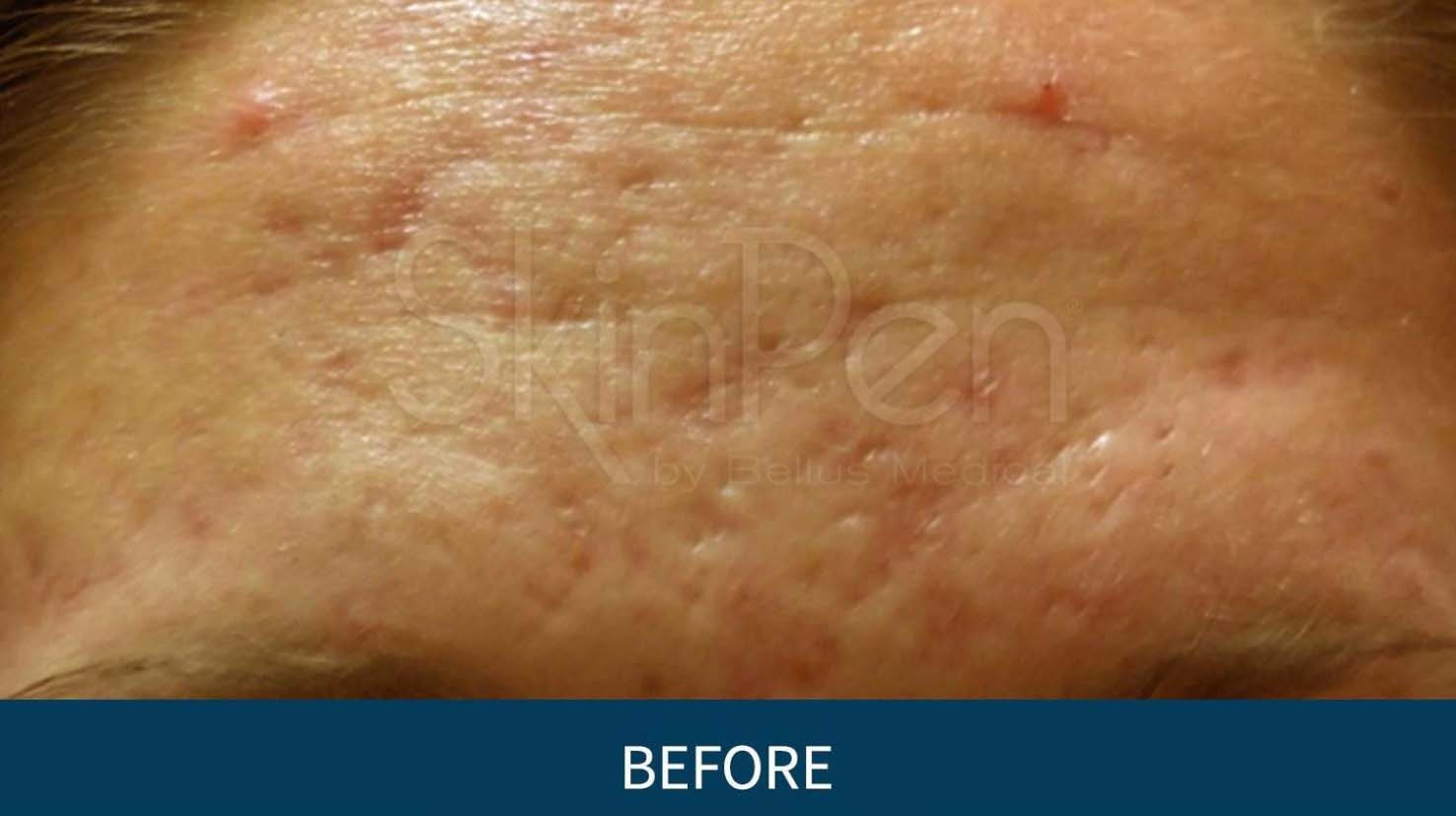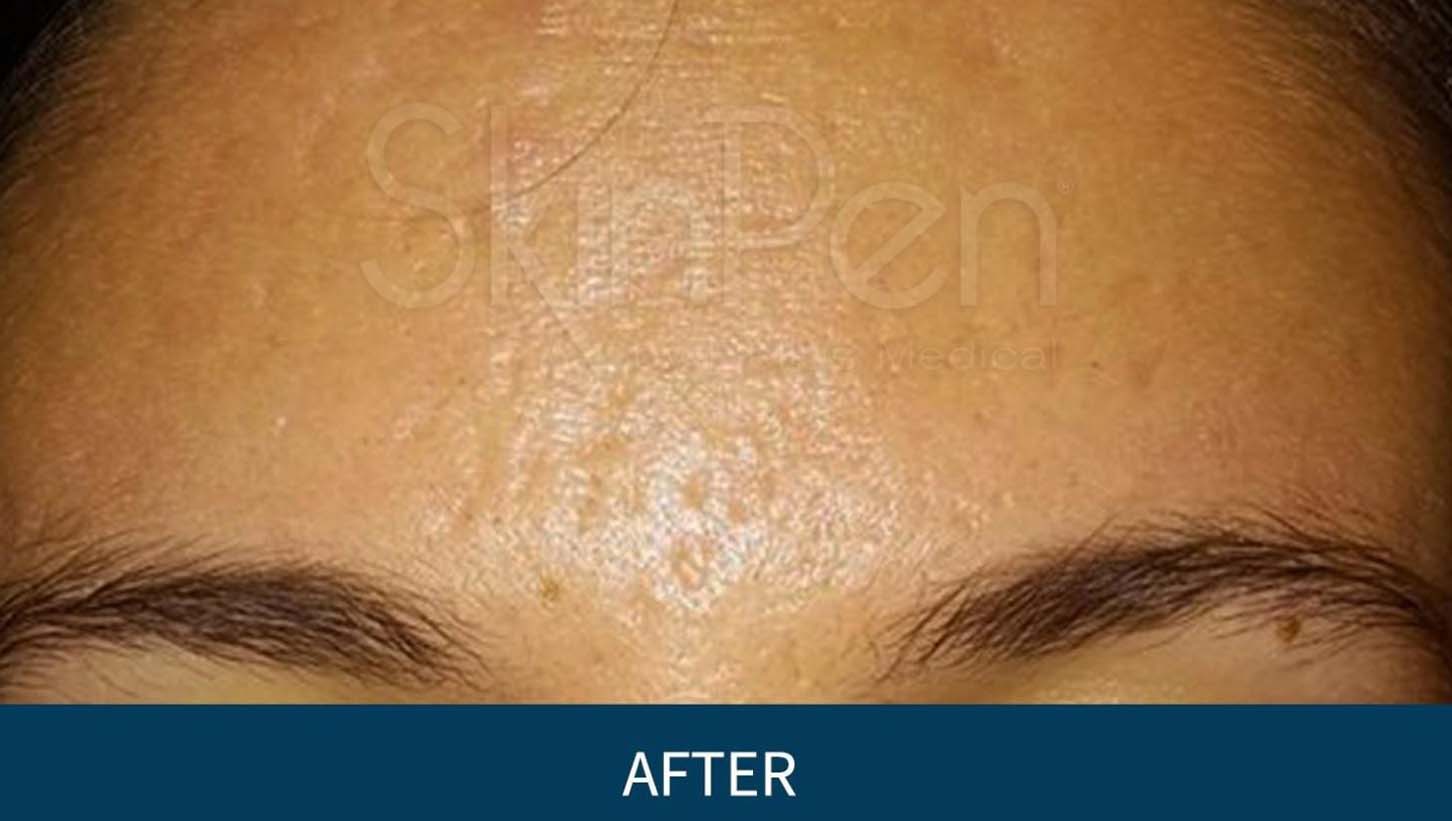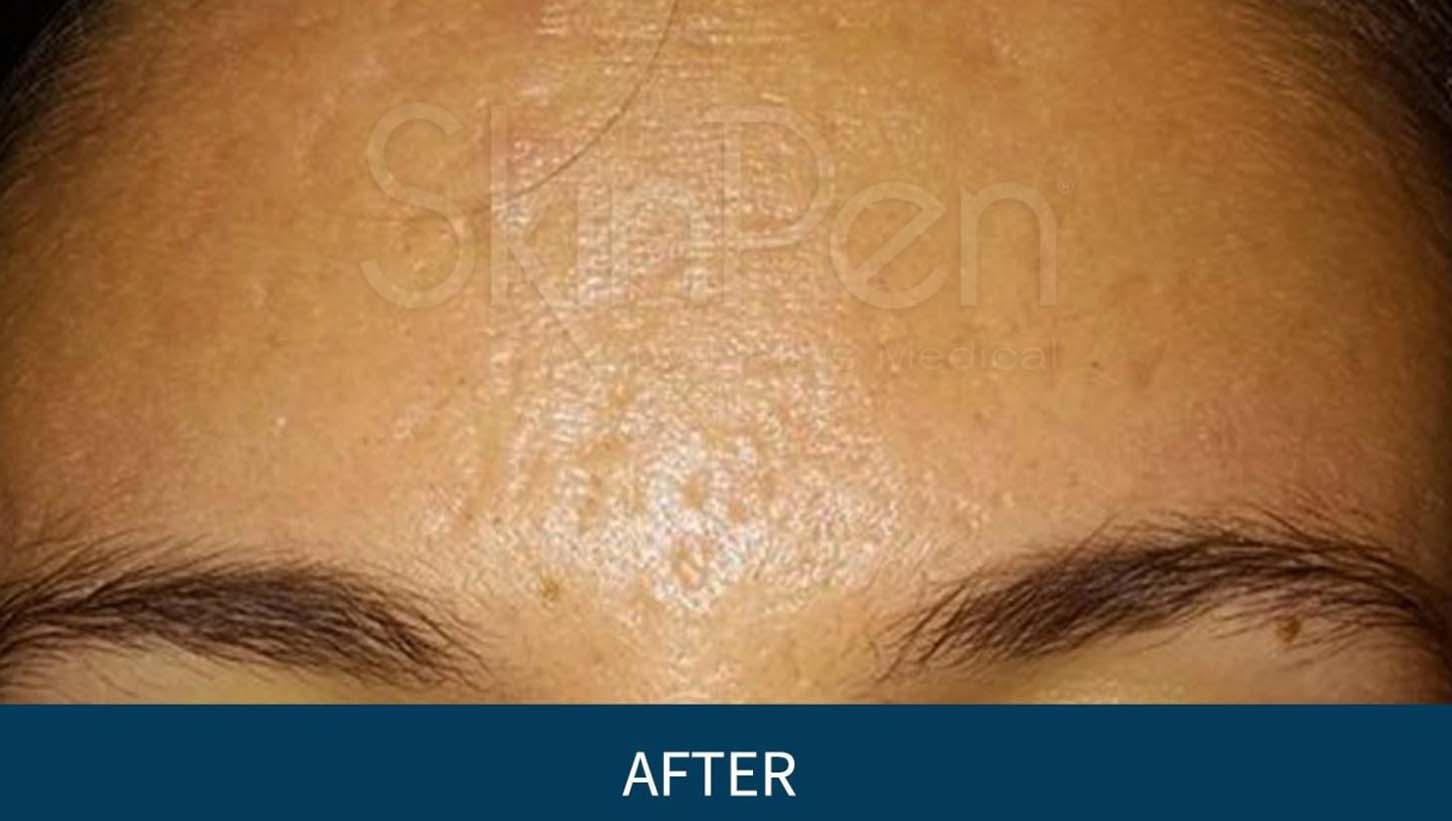 Acne Scar Removal Treatment Options
There are various acne scar removal procedures available at Woodlands Wellness & Cosmetic Center to address different types of acne scars. You can choose the most suitable acne scar removal treatment for you from a wide array of procedures.
Chemical Peels – At Woodlands, our chemical peels make use of strong acids to remove the top layer of the skin to reduce deeper scars. This will give you glowing and clearer skin.
Secret RF – At Woodlands, we provide a novel fractional radiofrequency (RF) microneedling system called Secret RF. This technology stimulates tissue coagulation and collagen production, which is effective for treating scars and wrinkles. There is minimal risk of hyperpigmentation or hypopigmentation.
Pearl Fractional Laser – Another laser treatment available at Woodlands is Pearl Fractional laser, which treats moderate to severe sun damage and aging skin. This helps renew your skin's surface by minimizing wrinkles and correcting uneven texture and discoloration.
Clear + Brilliant – Clear + Brilliant is a gentle laser resurfacing treatment to rejuvenate the skin by addressing aging and sun damage signs.
Skin Pen – SkinPen Precision system is a microneedling tool that creates tiny holes in the skin to respond to injuries by producing collagen and elastin. Aside from clearing up acne scars, it also improves fine lines and wrinkles, giving a younger-looking skin.
Different Types of Acne Scars
Atrophic scars – Most typical on the face. Atrophic scars are depressed scars sitting below the surrounding skin. There are three types: boxcar (U-shaped scars), ice pick (narrow and V-shaped), and rolling (wide depressions).
Hypertrophic or raised scars – Most common with chest and back acne. These scars sit above the surface of the surrounding skin. These are caused by too much collagen during healing.
Dark spots – Some acne does not form scars; instead, they leave behind discoloration marks where the acne was. These purple, red, or brown spots usually fade on their own over a few weeks to months.
What To Expect After The Treatment
After carefully assessing your family and medical history and discussing your goals and preferences, our esthetician will then suggest the most suitable acne removal treatment that will work best for your type of acne scars. This will ensure that your acne scars will respond well to the treatment. As with any medical treatment or procedure, the results of acne scar removal may vary per person. What we provide you are realistic expectations from the procedure.
The entire procedure usually takes between 30 to 60 minutes, depending on the area to be treated. Generally, results may be expected a week or two after the first treatment session. Do note that different procedures may yield varying time frames for you to notice the results. Multiple sessions may also be necessary to achieve your desired results.
Our acne scar removal treatments require zero downtime; you can even perform this during your lunch break! You may resume your daily activities right after the treatment.
At Woodlands Wellness & Cosmetic Center, we can help you find the proper acne scar removal treatment for you to help reduce the appearance of scars. We will help you choose the best treatment to give you clear and radiant skin.
Contact us today at 281-362-0014 for a consultation and take that first step to a more confident and attractive version of yourself.
Common Questions About Acne Scar Removal

Can acne scars still be removed?
Acne scars are wounds that did not heal completely. Yes, acne scars may be removed using different treatments and/or procedures to give you clearer skin.

How do acne marks removed?
Aestheticians make use of various resurfacing procedures to treat depressed acne scars. Some of these resurfacing procedures are: laser skin resurfacing, chemical peeling, microneedling, dermabrasion, and microdermabrasion.

What is best for acne scars?
To know which treatment is best for acne scars, it's important to know what type they are. Each type of acne scar responds to treatment differently, and some treatments are better for particular types than others.

Is vitamin C good for acne scars?
Vitamin C treats acne scars by increasing collagen production, which is a protein that makes your skin more supple and firmer. Vitamin C also helps reduce redness and swelling, thereby improving the appearance of acne lesions.

Do toners help with acne scars?
For depressed and pitted acne scars, a toner would not help, as they are tougher to treat. Professional acne scar treatments may help you smoothen out those acne scars compared to over-the-counter skincare products.

Hear what people are saying about us. Read the amazing reviews and testimonials from real-life patients we help every day. Woodlands Wellness and Cosmetic Center amazing anti-aging treatments are nothing short of life-changing.
I've been seen Dr Sakina Davis for about 15 years now, she is very professional and spends enough time with you to treat the 'whole you', everything is connected and balancing hormones helps to treat and prevent many conditions. Her experience with bio-identical hormones proved invaluable for that particular stage of my life when I needed it the most. She is always up to date with new treatments coming up and this cutting edge medicine she practices has helped, also, with my back pain issues, allowing me to avoid a fusion surgery and still be able to function. Her staff is super efficient, nice to deal with and first class. AAA+

I've been seeing Dr. George for 10 years and absolutely love him and the staff. He always has your best interest at heart and does everything possible to achieve your goals and produce positive results. Wouldn't go anyplace else for my cosmetic needs!

This has been one of the most rewarding experiences I have ever had in a medical setting. The doctors and staff are the most professional, personable, and talented providers I have met. The results are phenomenal and went way beyond my expectations. I can honestly say that the value of the services have been fantastic and I would do it all over again...but I do not need to because it was done right the first time. :). I highly recommend Woodlands Wellness & Cosmetic Center!