O-Shot ® | Woodlands, TX
Discover O-Shot at Woodlands Wellness & Cosmetic Center to arouse your sexual desire.
Have you experienced a low desire for sex? Sexual intimacy is an integral part of a relationship.
When you stop having sex with your partner, things usually get shaky in the relationship.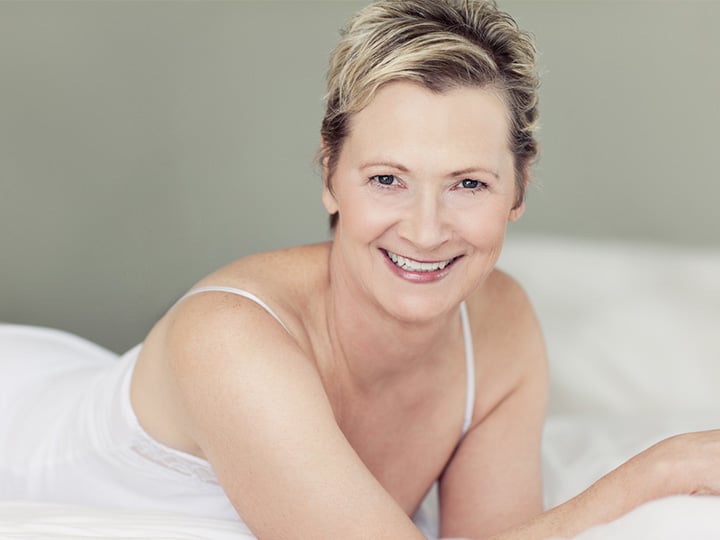 Women undergo many life changes, including puberty, pregnancy, menopause, and PMS. It's no wonder that 75% of them do not consistently experience orgasm. Among women, orgasms are said to be elusive, especially in heterosexual relationships. They suffer from other conditions, too, such as vaginal dryness and stress incontinence.
The good news is that we can improve the body's ability to orgasm! We at Woodlands Wellness, TX, offer O-Shot for women's sexual health and wellness to help boost women's sex drive.
Women of all ages can benefit from the O-Shot procedure, a drug-free and nonsurgical method of sexual health treatment. Enjoy a healthier and more pleasurable life today with the O-shot in Woodlands, TX!
Benefits of O-Shot
O-Shot is a female sexual dysfunction treatment in The Woodlands, TX that can help improve relationships and self-esteem.
There are so many advantages to O-Shot, such as:
Better sexual experiences – There is evidence that O-Shot increases libido and clitoral stimulation arousal. In addition, women report more frequent and stronger orgasms and improved ability to have orgasms.
Increased vaginal lubrication – As women age, they may experience vaginal dryness. O-Shot can reduce painful intercourse by stimulating vaginal lubrication.
Rejuvenated vaginal tissues – With O-Shot, platelet-rich plasma is used to rejuvenate vaginal tissues by stimulating natural collagen production. This tightens the tissues and improves sexual performance.
Improved women's health – Other conditions "down there" can also be treated with the O-Shot, including stress urinary incontinence, sexual dysfunction, painful intercourse, and pelvic floor weakness or pain.
Provides pain relief – We can eliminate pain or dyspareunia without using drugs or hormones through O-Shot.
Minimally-invasive procedure – O-Shot is a safe, minimally invasive, non-surgical, and quick treatment that does not require surgery. The only invasive part of the procedure is platelet collection.
Drug-free – It is a non-surgical and drug-free natural procedure that improves a woman's sexual and vaginal health.
How Does O-Shot Work?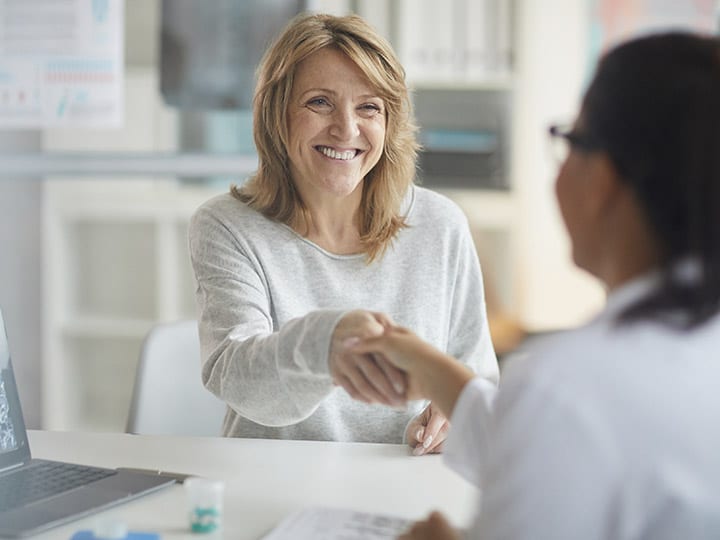 Improve your sexual health and eliminate sexual dysfunction with Woodland Wellness' O-Shot.
The O-Shot incorporates PRP (platelet-rich plasma) therapy and the latest advances in cell research to rejuvenate vaginal tissues.
The procedure begins with a quick blood draw. Platelets are harvested from your blood and concentrated in PRP using a proprietary process that uses centrifuges to separate the platelets from the blood.
An anesthetic cream is applied to the vagina before the PRP, which contains growth factors, is injected. Most clients describe the injection site feeling the pressure with little discomfort.
PRP contains growth factors that interact with the body's cells to promote blood flow, tissue regeneration, and healing. Platelets play a crucial role in the healing process throughout the body because of their clotting ability. This helps tighten vaginal tissues to help with sexual pleasure.
At Woodlands Wellness & Cosmetic Center, we can help you enhance your sexual health and well-being with O-Shot, an all-natural solution that doesn't require surgery.
Can I Get an O-Shot in The Woodlands?
O-Shot is an innovative procedure for female sexual health. You are most likely to benefit from it if you have any of these conditions:
Reduced libido
Inability to achieve arousal and/or orgasm
Painful intercourse
Urinary incontinence
Vaginal dryness
Get ready to feel more confident, powerful, and satisfied with the O-shot! It's designed to naturally improve your vaginal health and enhance your sexual pleasure.
What To Expect After O-Shot
Our team will assess your family and medical history and discuss your goals and preferences before conducting the O-Shot treatment. As we understand that sexual dysfunction affects female patients differently, we do not apply cookie-cutter solutions.
An O-Shot can be performed in 15 minutes by Dr. Davis. There is virtually no pain associated with the procedure, and there is little downtime associated with it.
As with any medical treatment or procedure, the results from the O-Shot may vary from person to person. Women who receive the treatment report improving their sexual arousal and ability to orgasm within a few days, with improvements estimated to be as high as 95%!
The treatment effects can last anywhere from a year to two years for some patients. The treatment results may wane over time, and patients may opt for another O-shot session.
As the O-Shot is based on platelet-rich plasma therapy, there are no risks of infection or allergic reaction. Platelets are well-understood by the body, so your cells just need the right stimulus to repair and rejuvenate.
Have Better Sexual Experiences with O-Shot
It's high time to pay attention to your health and wellness, including your vagina's. Get the O-Shot to improve your sexual health. Join the thousands of women living happier lives thanks to Woodlands Wellness & Cosmetic Center.
Contact us today at 281-362-0014 for a consultation and take that first step to a more confident and attractive version of yourself.
Common Questions About O-Shot

What is the O-Shot?
Orgasm Shot is short for O-Shot, a non-surgical treatment that increases sexual arousal and rejuvenates the vagina.

How can the O-Shot help me?
The O-Shot is beneficial for women's sexual health. It can reduce chronic pain, relieve intercourse pain, increase natural lubrication, increase sex drive, and tighten the vaginal tissues.

How often do you have to get the O-shot?
O-Shot procedures are usually repeated every 18 months to maintain results. Results can vary from patient to patient, but they usually last between 12 and 18 months.

Is getting an O-Shot painful?
O-Shot injections are not entirely painful. Although injections are applied in sensitive areas, our team of specialists in The Woodlands, TX will apply a topical numbing cream to reduce discomfort.

When can I see the results from the O-Shot?
The O-Shot will affect each person differently. You might experience improved sexual performance within a week or two. The full effects of an O-Shot should be seen within two to six weeks. It may provide even better results several months later.

Is there any downtime with O-Shot?
The O-Shot procedure does not require any downtime. You can go back to work the same day if needed. You do not need to wait to have intercourse if you do not have discomfort.

Hear what people are saying about us. Read the amazing reviews and testimonials from real-life patients we help every day. Woodlands Wellness and Cosmetic Center amazing anti-aging treatments are nothing short of life-changing.
I've been seen Dr Sakina Davis for about 15 years now, she is very professional and spends enough time with you to treat the 'whole you', everything is connected and balancing hormones helps to treat and prevent many conditions. Her experience with bio-identical hormones proved invaluable for that particular stage of my life when I needed it the most. She is always up to date with new treatments coming up and this cutting edge medicine she practices has helped, also, with my back pain issues, allowing me to avoid a fusion surgery and still be able to function. Her staff is super efficient, nice to deal with and first class. AAA+

I've been seeing Dr. George for 10 years and absolutely love him and the staff. He always has your best interest at heart and does everything possible to achieve your goals and produce positive results. Wouldn't go anyplace else for my cosmetic needs!

This has been one of the most rewarding experiences I have ever had in a medical setting. The doctors and staff are the most professional, personable, and talented providers I have met. The results are phenomenal and went way beyond my expectations. I can honestly say that the value of the services have been fantastic and I would do it all over again...but I do not need to because it was done right the first time. :). I highly recommend Woodlands Wellness & Cosmetic Center!