Men's Health & Wellness
Experience overall wellness at Woodlands Wellness & Cosmetic Center's Men's Health & Wellness program.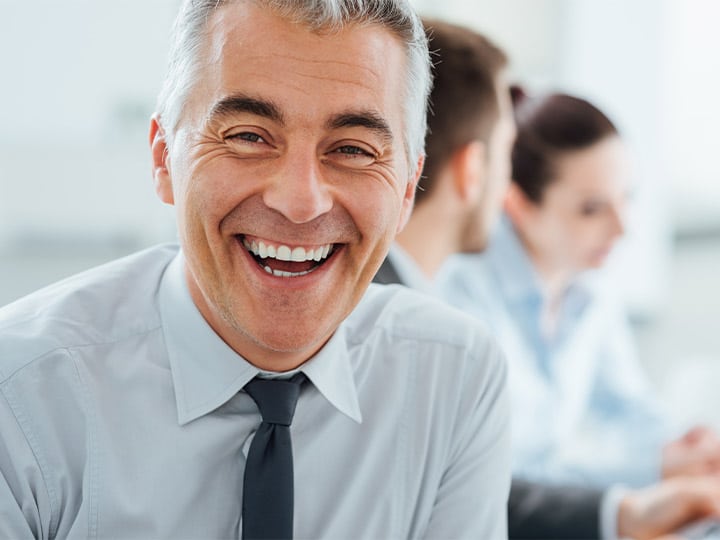 Most men fail to pay enough attention to their health and wellness, which may leave them feeling run down or increase their risk of developing chronic illnesses.
A healthy lifestyle is critical to your physical and mental well-being. Learn how men can take control of their health. It may be easier than you think.
The good news is that men can help take control of their health by practicing healthy behaviors and having regular screenings, regardless of age.
We specialize in men's health and wellness at Woodlands Wellness and Cosmetic Center and offer a variety of innovative treatments to help you become a healthier, younger version of yourself.
Get the most out of life with men's health and wellness! Our comprehensive range of services gives men the vitality and confidence they need to take on any challenge.
Benefits of Men's Health & Wellness
Our comprehensive Men's Health & Wellness services will give you the vitality and confidence you need.
Men's Health & Wellness program in Woodlands has many advantages, such as:
Enhanced overall health – Taking control of your health and well-being is at the heart of Men's Health and Wellness. Our team works closely with you to develop a health plan that addresses your underlying health issues and restores your youthful vitality by improving your overall wellness.
Improved men's sexual health – A person with ED or PD may have lower sexual desire. The treatments offered at Men's Health & Wellness target the underlying causes of these conditions and enhance sensations and pleasure.
Improved physique – We offer a comprehensive Men's Health and Wellness program that will help boost your metabolism, improve your physique, and increase your physical performance.
Increased hair density – Some treatments in our Men's Health & Wellness program include PRP therapy to restore hair loss by encouraging new hair growth and strengthening hair roots.
Improved sense of well-being – Anxiety and depression are common symptoms of men suffering from ED, Peyronie's disease, and age-related hormone decline. Men's Health & Wellness helps alleviate these problems.
How Does Men's Health & Wellness Work?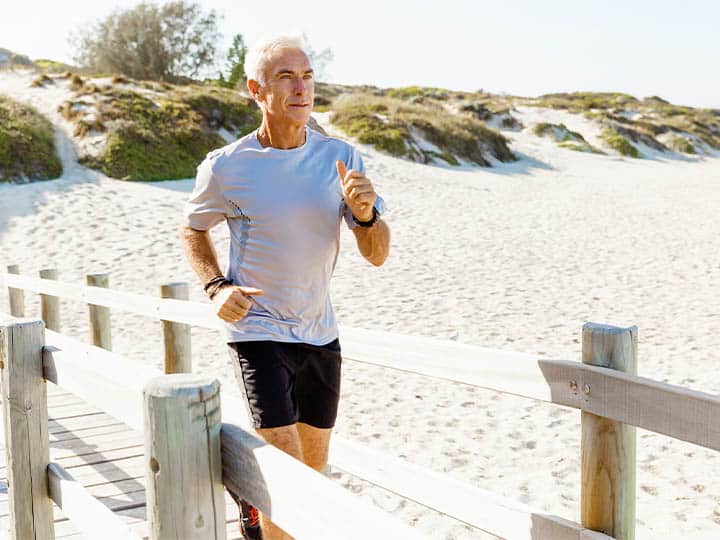 Even though men are less likely to care for their health than women, they are at risk of developing many of the same conditions as women as they age, including heart disease, diabetes, and depression. These chronic health conditions may be linked to changes in testosterone levels.
Men's health and wellness at Woodlands Wellness and Cosmetic Center focuses on helping you retake control over your health and well-being. You will work closely with our experienced team to develop a health plan that addresses underlying health issues as well as improves your overall wellness to restore your youthful vitality.
GAINSWave
Gainswave is a breakthrough solution that can enhance sexual performance and renew your sex life. It works by emitting low-intensity shockwaves that focus on the arteries that supply the blood flow needed for an erection. Gainswave treatment might be an effective solution for people with erectile dysfunction (ED), Peyronie's disease, and other conditions that affect their sexual performance.
Hormone (Testosterone) Therapy
We provide hormone therapy, like testosterone therapy, so men can keep their edge and get the most out of life! As men grow older, testosterone levels naturally decline. Testosterone therapy is a prescription medication that can give you back what time and nature take away! Testosterone therapy is designed to make you feel younger and stronger and improve your confidence, so you can continue doing all the things you enjoy most.
PRP
We offer platelet-rich plasma therapy (PRP) to restore hair regrowth due to hair loss and thinning of the scalp. PRF contains growth factors and cytokines that will help with new hair regrowth. These growth factors will stimulate the hair follicles to grow new hair strands.
Weight Loss
There's no better way to lose weight than with a medical weight loss program that considers the patient's medical history and personal needs. Our integrated weight loss program combines healthy eating, exercise, and lifestyle changes to help you lose weight. Many of our patients have achieved their weight loss goals and maintained a healthy weight for years with our professional team's help.
CoolSculpting
Get rid of stubborn fat safely and effectively with CoolSculpting Elite. CoolSculpting Elite is an FDA-cleared system that uses nonsurgical, mostly pain-free, controlled cooling to target fat cells beneath your skin. Your fat cells gently freeze and die and expel from your body naturally.
TruSculpt ID
TruSculpt iD is an FDA-approved procedure to reduce waist size and non-invasive breakdown of abdominal fat. This is a safe and effective procedure with no downtime, and you will achieve the leaner and more toned body you have always wanted.
TruSculpt Flex
TruSculpt® flex treatment successfully tones and sculpts up to eight areas of your body in one session. This revolutionary muscle-sculpting technique will give you the toned and fit body you've always wanted.
Botox
Botox is a purified, medical-grade form of toxin produced by the bacterium Clostridium botulinum. Botox has been used for years to treat medical conditions effectively and to reduce the appearance of wrinkles and facial creases. When Botox is injected into specific overactive muscles, it relaxes the muscles locally, smoothing the overlying skin and reducing the appearance of wrinkles.
Woodlands Wellness and Cosmetic Center has been designated a Diamond provider of Allergan products, including CoolSculpting and Botox. Having diamond status means our doctors are highly experienced and consistently produce excellent results, which makes us one of the best choices for body contouring and Botox treatments.
Be the best version of yourself with men's health and wellness. Boost your performance and look great with our Woodlands clinic's hormone therapy, body contouring, and weight loss services.
Testosterone and Men's Health & Wellness
The male sex hormone testosterone is responsible for sex drive, muscle size and strength, and sperm production. As men age, testosterone levels decrease, which is called andropause.
As you age, your hormone levels can decline, causing a variety of symptoms you might simply overlook as a normal part of aging. If your body produces insufficient testosterone, you may experience the following:
A decrease in muscle mass
An increase in belly fat
Low energy
A declining sex drive
Depression
A lack of enthusiasm for life
A decline in mental sharpness
Difficulty sleeping
Reduced bone density
These symptoms are common to all men, but testosterone therapy at Woodlands Wellness and Cosmetic Center can help reverse them.
What To Expect After Men's Health & Wellness
To determine if a Men's Health & Wellness program is right for you, our team will assess your family and medical history and discuss your goals and preferences. Men experience symptoms of aging differently, so we don't apply cookie-cutter solutions.
As with any medical treatment or procedure, the results from the Men's Health & Wellness program may vary from person to person. Depending on the treatment performed, results and duration of results may vary.
Our team will be with you on your journey to optimal health and wellness. Our holistic approach to men's health combines regular screenings, healthy behaviors, sexual health, hormone therapy, body contouring, and weight loss to help you look and feel your best.
Feel Confident Again with Men's Health & Wellness
Stop feeling less than 100% and feel like yourself again. We offer treatments for sexual health, physical health, and hormone health for optimal health and wellness for men. Join the thousands of men living happier lives thanks to Woodlands Wellness & Cosmetic Center.
Contact us today at 281-362-0014 for a consultation and take that first step to a more confident and attractive version of yourself.
Common Questions about Men's Health & Wellness

What is Men's Health & Wellness?
Often, men's health focuses exclusively on physical health, which is a limited and incomplete approach to improving health. Men can better address their health and wellness by employing a more holistic view of health. Our Woodlands clinic specializes in sexual health, hormone therapy, functional medicine, and cosmetic treatments for men.

How can Men's Health & Wellness help me?
The Men's Health & Wellness program is designed to improve men's health. In today's busy world, men often have little time to take care of themselves properly. We offer programs that can boost confidence, improve fitness and health, and foster relationships.

Am I a good candidate for testosterone therapy?
During your comprehensive men's health and wellness evaluation at Woodlands Wellness and Cosmetic Center, our experienced team will determine whether testosterone therapy is right for you. The team will ask about your symptoms, medical history, and family history during your exam, followed by a physical examination. To determine if low testosterone is the underlying cause of your health issues, the team runs a comprehensive blood system test to check hormone levels and then customizes a program that's right for you.

Are there any lifestyle changes that I should implement in the Men's Health & Wellness program?
To improve overall health, we recommend men exercise regularly, maintain a healthy, well-balanced diet, avoid alcohol, tobacco, and other drugs, and schedule regular health checkups and follow-ups.

When can I see the Men's Health & Wellness results?
We tailor our programs to meet the goals and needs of each patient. We offer a wide variety of Men's Health & Wellness services, so each program will include different services, and results will vary depending on the individual.

Hear what people are saying about us. Read the amazing reviews and testimonials from real-life patients we help every day. Woodlands Wellness and Cosmetic Center amazing anti-aging treatments are nothing short of life-changing.
I've been seen Dr Sakina Davis for about 15 years now, she is very professional and spends enough time with you to treat the 'whole you', everything is connected and balancing hormones helps to treat and prevent many conditions. Her experience with bio-identical hormones proved invaluable for that particular stage of my life when I needed it the most. She is always up to date with new treatments coming up and this cutting edge medicine she practices has helped, also, with my back pain issues, allowing me to avoid a fusion surgery and still be able to function. Her staff is super efficient, nice to deal with and first class. AAA+

I've been seeing Dr. George for 10 years and absolutely love him and the staff. He always has your best interest at heart and does everything possible to achieve your goals and produce positive results. Wouldn't go anyplace else for my cosmetic needs!

This has been one of the most rewarding experiences I have ever had in a medical setting. The doctors and staff are the most professional, personable, and talented providers I have met. The results are phenomenal and went way beyond my expectations. I can honestly say that the value of the services have been fantastic and I would do it all over again...but I do not need to because it was done right the first time. :). I highly recommend Woodlands Wellness & Cosmetic Center!