P-Shot ® | Woodlands, TX
Experience better sexual experiences with P-Shot at Woodlands Wellness & Cosmetic Center.
Erectile dysfunction (ED) results from the inability to keep and maintain an erection during sex.
It causes men to have a decreased amount of blood flowing to their penis, causing it not to stay erect. ED can be caused by medications, high blood pressure, Peyronie's disease, diabetes, and kidney disease.
Erectile dysfunction affects many men worldwide, making it hard to maintain a healthy sexual life. Low libido and erectile dysfunction can strain one's relationship.
The good news is that we can help treat erectile dysfunction! We at Woodlands Wellness, TX, offer P-Shot for men's sexual health and wellness to rejuvenate their sexual lives.
Regain your sexual health with P-Shot in Woodlands. Using the body's natural growth factors effectively relieves ED symptoms and increases sexual pleasure.
Benefits of P-Shot
Erectile dysfunction and Peyronie's Disease (PD) can make intimacy difficult. P-Shot therapy can improve relationships, self-esteem, and sexual interest for men with erectile dysfunction.
P-Shot has many advantages, such as:
Firmer and longer-lasting erections – A lack of blood flow leads to erectile dysfunction. P-Shot in Woodlands improves blood flow in the penis resulting in firmer, stronger, and longer-lasting erections, giving you better sexual experiences.
Rejuvenated vaginal tissues – With P-Shot, platelet-rich plasma is used to rejuvenate vaginal tissues by stimulating natural collagen production. This tightens the tissues and improves sexual performance.
Improved men's sexual health – A person with ED or PD may have lower sexual desire. P-Shot works on the root cause of these conditions and increases sensations and pleasure for enhanced sexual experiences.
Provides pain relief – Using P-Shot improves or resolves prostate discomfort and urinary incontinence in men.
Improved sense of well-being – Men who suffer from ED or PD are often anxious, frustrated, and depressed. P-Shot relieves the anxiety and depression these men are experiencing.
Minimally-invasive procedure – P-Shot is a safe, minimally invasive, non-surgical, and quick treatment that does not require surgery. Although surgical therapies can be more effective, they are painful, require significant downtime, and can cause serious complications.
Drug-free – O-Shot is a drug-free procedure that does not require medications. Say goodbye to drugs with harmful side effects that cannot be combined with medications for diabetes, heart disease, or high blood pressure.
How Does P-Shot Work?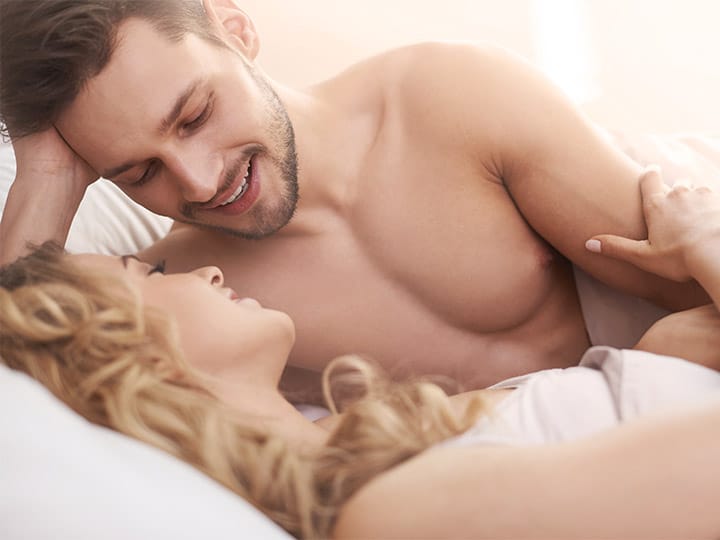 With Woodland Wellness' P-Shot, you can improve your sexual health by treating erectile dysfunction.
The P-Shot incorporates PRP (platelet-rich plasma) therapy and the latest advances in cell research to promote the repair of damaged tissues in the penis.
The procedure begins with a quick blood draw. Platelets are harvested from your blood and concentrated in PRP using a proprietary process that uses centrifuges to separate the platelets from the blood.
An anesthetic cream is applied to the penis before the PRP, which contains growth factors, is injected. Most clients describe the injection site feeling the pressure with little discomfort.
PRP contains growth factors that interact with the body's cells to promote blood flow, tissue regeneration, and healing. The P-shot improves blood flow to the penis, repairs damaged erectile tissue, and encourages new tissue growth. P-shots also repair nerves and create new neural pathways in the penis. These two mechanisms improve erection and performance capabilities.
At Woodlands Wellness & Cosmetic Center, we can help you enhance your sexual health and well-being with P-Shot, an all-natural solution that doesn't require surgery.
What Problems can P-Shot Treat?
P-Shot is an innovative procedure for men's sexual health. It has been used to treat the following health problems:
Erectile dysfunction (ED)
Lichen sclerosus
Peyronie's disease (PD)
Penile enhancement
Sexual dysfunction (impaired performance and orgasm)

With the P-Shot at Woodlands, you can look forward to improved libido, heightened sensitivity, and stronger erections. Enjoy a healthier and more pleasurable sex life today with P-shot!
What To Expect After P-Shot
Our team will assess your family and medical history and discuss your goals and preferences before conducting the P-Shot treatment. As we understand that sexual dysfunction affects men differently, we do not apply cookie-cutter solutions.
A P-Shot can be performed in 15 minutes by a trained medical professional. There is virtually no pain associated with the procedure and little downtime associated with it.
As with any medical treatment or procedure, the results from the P-Shot may vary from person to person. The effects of this P Shot treatment can be felt within 24 hours for some people, while for others, the results will not be visible until 4 to 8 weeks after the initiation of the treatment.
Patients can expect their results to improve over time. The effects can last from a year to two years in some cases. The treatment results may wane over time, and patients may opt for another P-Shot session.
As the P-Shot is based on platelet-rich plasma therapy, there are no infection or allergic reaction risks. Platelets are well-understood by the body, so your cells just need the right stimulus to repair and rejuvenate.
Feel Confident Again with P-Shot
Having a low libido and experiencing symptoms of male sexual dysfunction makes it difficult for men to feel confident about themselves. Improve your sexual health with the P-Shot. Join the thousands of men living happier lives thanks to Woodlands Wellness & Cosmetic Center.
Contact us today at 281-362-0014 for a consultation and take that first step to a more confident and attractive version of yourself.
Common Questions About P-Shot ®

What is the P-Shot?
PRP (platelet-rich plasma) therapy and the latest breakthroughs in cell research are incorporated into the P Shot. The P Shot uses PRP from your blood and then injected into the areas where plaque has formed. PRP contains growth factors that assist in regenerating tissue and dissolving plaque.

How can the P-Shot help me?
The P-Shot is designed to address male sexual dysfunction. It can help address issues such as soft erections, difficulty maintaining an erection, low libido, lack of sensation, and painful erections.

Is getting a P-Shot painful?
P-Shot injections are not entirely painful. Although injections are applied in sensitive areas, our team of specialists in The Woodlands, TX will apply a topical numbing cream to reduce discomfort.

When do the results from P-Shot peak?
In general, the P-Shot will produce the best results after about three to four months after the initial treatment. Your results will peak at this point when all tissue regrowth and correction have occurred as a result of the shot. For some men with more serious conditions or who require more treatments, the best results may not occur for at least six months.

When can I see the results from the P-Shot?
The P-Shot will affect each person differently. You might experience improved sexual performance within a week or two. The full effects of a P-Shot should be seen within two to six weeks. It may provide even better results several months later.

How many treatments will I need?
You may need several treatments to achieve ideal results depending on your condition. Most men require three to six treatments (paced a few weeks apart) to achieve the desired results, but some may need more.

Hear what people are saying about us. Read the amazing reviews and testimonials from real-life patients we help every day. Woodlands Wellness and Cosmetic Center amazing anti-aging treatments are nothing short of life-changing.
I've been seen Dr Sakina Davis for about 15 years now, she is very professional and spends enough time with you to treat the 'whole you', everything is connected and balancing hormones helps to treat and prevent many conditions. Her experience with bio-identical hormones proved invaluable for that particular stage of my life when I needed it the most. She is always up to date with new treatments coming up and this cutting edge medicine she practices has helped, also, with my back pain issues, allowing me to avoid a fusion surgery and still be able to function. Her staff is super efficient, nice to deal with and first class. AAA+

I've been seeing Dr. George for 10 years and absolutely love him and the staff. He always has your best interest at heart and does everything possible to achieve your goals and produce positive results. Wouldn't go anyplace else for my cosmetic needs!

This has been one of the most rewarding experiences I have ever had in a medical setting. The doctors and staff are the most professional, personable, and talented providers I have met. The results are phenomenal and went way beyond my expectations. I can honestly say that the value of the services have been fantastic and I would do it all over again...but I do not need to because it was done right the first time. :). I highly recommend Woodlands Wellness & Cosmetic Center!