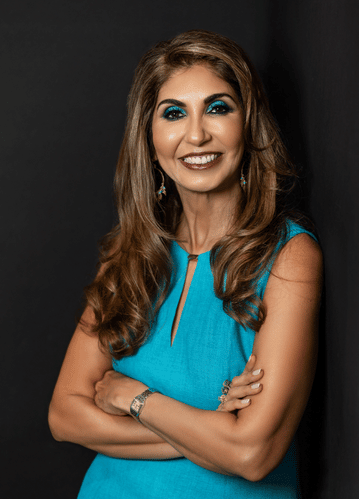 Dr. Sakina Davis
Bioidentical Hormone Specialist
A fellowship-trained physician, Sakina Davis MD, FAARM, ABAARM, provides outstanding care to her patients. At Woodlands Wellness and Cosmetic Center in The Woodlands, Texas, Dr. Davis delivers a wide range of medical spa services. She takes pride in helping patients achieve each of their medical and aesthetic goals.
Dr. Davis graduated from the Medical College of Georgia in Augusta, Georgia. She completed her internship in internal medicine at the University of Florida College of Medicine – Jacksonville. Later, Dr. Davis performed her residency in family medicine at St. Vincent's Medical Center in Los Angeles, California.
For many years, Dr. Davis specialized in family medicine and general practice. But she always held a passion for functional medicine and anti-aging care. In 2005, she established Woodlands Wellness and Cosmetic Center so that she could help patients prevent illness and achieve optimal health.
Dr. Davis believes that hormone balance is the key to wellness. At Woodlands Wellness and Cosmetic Center, she specializes in hormone optimization like hormone pellet therapy. Hormone-balancing treatments can help stimulate weight loss and boost energy levels. Dr. Davis is also proud to offer a wide range of weight-management services to help patients feel their best.
Dr. Davis takes pride in delivering a cutting-edge approach to functional medicine and healthy weight management. She's fellowship-trained in metabolic and nutritional medicine and board-certified in anti-aging and functional medicine. Dr. Davis has also developed her own skin care line, available at Woodlands Wellness and Cosmetic Center. Sanavi skin care products use natural, botanical ingredients to deliver exceptional results.
When she isn't assisting patients, Dr. Davis enjoys spending time with her family and giving back to the Woodlands community. She is involved in the Montgomery County Food Bank, Interfaith of The Woodlands, and CASA Advocates for Children. She has also chaired the American Heart Association Luncheon.