Vampire Facelift | The Woodlands TX
Vampire Facelift – An Alternative To A Traditional Surgical Facelift
This procedure is not nearly as scary as it sounds. A Vampire Facelift is considered a non-invasive procedure and has little to no downtime after it is performed. Combining dermal fillers with the patient's own platelet-rich plasma this facial rejuvenation procedure provides an immediately visible difference while at the same time stimulates the patient's own regeneration process.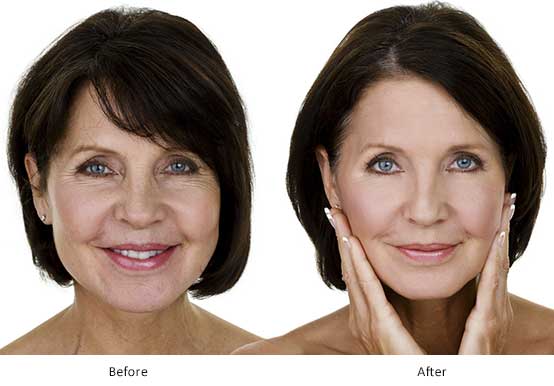 At Woodlands Wellness and Cosmetic Center, we are proud to offer the procedure that has set the bar for all non-surgical facelifts – the revolutionary Vampire Facelift®!
The Vampire Facelift is a clinically proven medical procedure that uses the science of stem cells and the healing factors in your own blood as a safe and effective alternative to surgical procedures used for facial rejuvenation.
This rejuvenating formula combines the proven effectiveness of dermal fillers to restore lost volume and Platelet Rich Plasma, or PRP, to actually stimulate the regeneration of new skin cells to create youthful beauty and radiance – in a single doctor's visit!
What Are the Benefits of Vampire Facelift Procedure?
Those seeking the look of youthful appearance but are not ready for a surgical procedure can still find excellent results with a Vampire Facelift. This procedure combines the immediate plumping effects of dermal fillers with the self-rejuvenating and healing effects of the PRP to provide a natural-looking result that lasts up to 18 months. The Vampire Facelift cost depends on the decision of how much lost facial volume needs to be restored since a larger amount of filler will increase the cost of materials.
A major benefit of Vampire Facelift over surgical alternatives is the recovery time since these injections do not require downtime during the recovery process. Our experienced provider will walk you through the entire process before it is performed and informs you what results to expect. Typically, patients receiving this procedure can expect several age-reversing results.
Almost immediate more youthful "glow" to your skin
Brightening of sallow, dull, or graying skin
Diminishment of facial scarring, including acne scars
Overall reduction of facial creases and wrinkles
All our patients who received this procedure see incredible results from the healing of the skin, including an increased glow, better skin elasticity, and a reduction in the signs of aging in the face.
How Does the Vampire Facelift Work?
The Vampire Facelift uses the powerful "growth factors" within Platelet Rich Plasma to stimulate the production of collagen, elastin, and new blood vessels, which promotes healthier, younger-looking skin.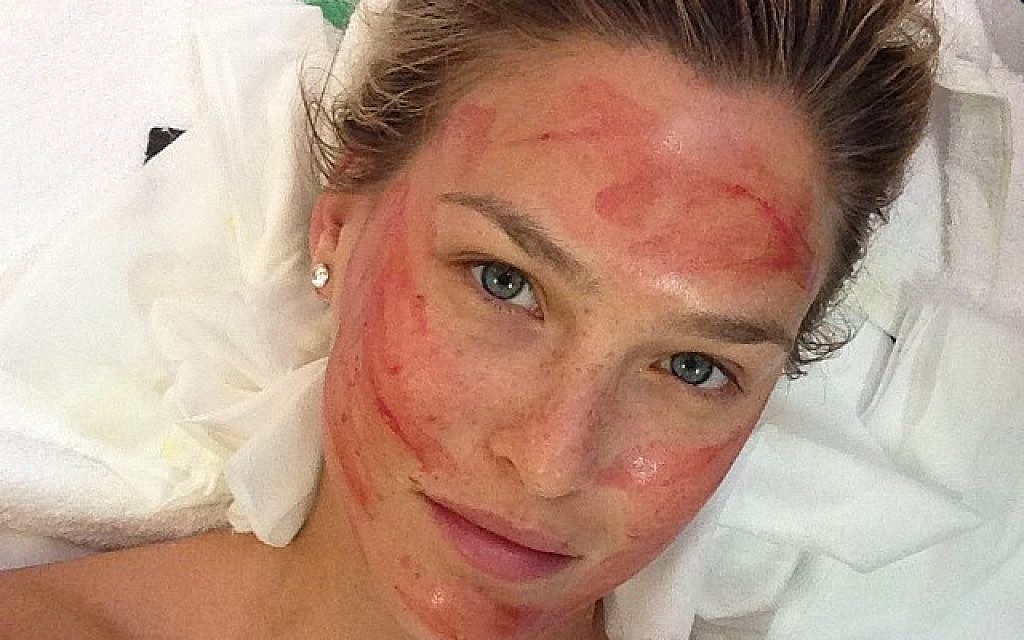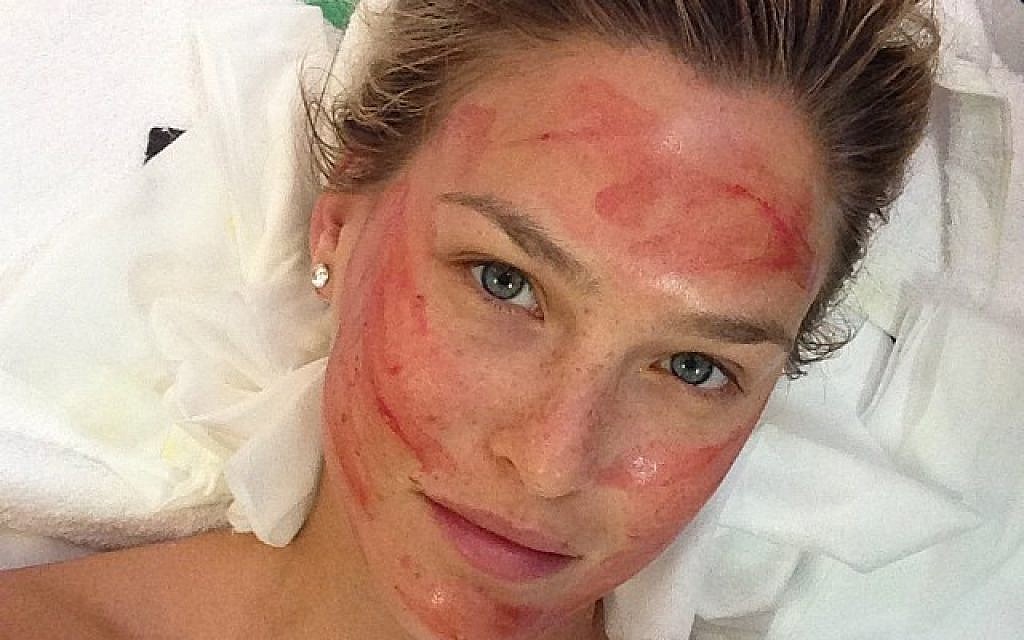 PRP is made from your own blood, so there is no chance of any side effects.
PRP is combined with an all-natural dermal filler and is then applied using a proprietary non-invasive technique. In the artful hands of a skilled practitioner, the dermal filler restores lost facial volume and allows your physician to sculpt a beautiful and more youthful shape on the spot.
Then, over time, the PRP's growth factors stimulate collagen production deep below the surface, which grows new tissue that provides smoother, younger, and healthier-looking skin.
What Can I Expect from the Vampire Facelift?
If you have the treatment done on your face, you can expect to see the natural signs of aging diminish. You will have fewer wrinkles and you're fine lines will be minimized. The procedure can also provide more volume to sagging skin.
The procedure itself is short. It can easily be completed within one hour. Once the blood has been processed, the injections take around 30 minutes.
The effects, however, last much longer. Most people start to see results within the first week. Not all effects are immediate because it takes time for the PRP serum to spark natural collagen production and skin regeneration.
The full effect of the Vampire Facelift is usually visible within one month. However, the power of the treatment is that the serum continues working long after the procedure. Your skin will naturally rejuvenate itself for months after your treatment. Most people see the results for up to 12-18 months.
With all this, you will not only look younger, but you will feel more confident. Beauty is not simply an outward appearance. Looking your best can help you feel your best, which is why you should consider Vampire Facelift for your personal wellness goals.
What Makes Us Different?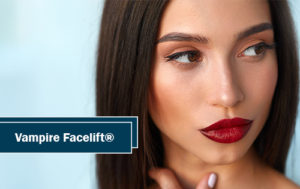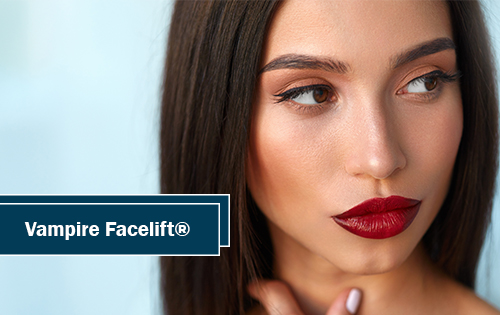 At Woodlands Wellness, we realize that not all patients with saggy, crepey skin will have the same problem or aesthetic goals.
We will tailor your facial rejuvenation treatment plan to your unique needs and lifestyle to maximize your benefits and optimize your results.
Our medical staff at Woodland Wellness are committed to ensuring that all of our clients receive expert care from providers who specialize in regenerative and functional medicine.
This unique approach identifies and resolves underlying health problems that affect both body and mind. Functional medicine boosts overall wellness and addresses cosmetic concerns.
In addition to skin tightening techniques, we offer a broad range of body contouring and other cosmetic procedures. At Woodlands Wellness and Cosmetic Center, clients also have access to a full range of anti-aging services.
Our goal is to help as many people as we can age optimally and continue to enjoy all the things they love about life!
Contact us today at 281-362-0014 for a consultation to see how you can benefit from the Vampire Face Lift or any of the anti-aging services offered by Woodlands Wellness and Cosmetic Center.
Common Questions About Vampire Facelift

What is the Vampire Facelift?
The vampire facelift is a procedure that creates the youthful, rejuvenating effects of a facelift without actual surgery. Instead, the vampire facelift uses Platelet Rich Plasma that is made from your own blood, which is then mixed with different dermal fillers to give patients a refreshed, youthful look.

Was It Called the "Vampire Facelift?"
Don't let the name frighten you away. A Vampire Facelift won't give you alabaster skin or sharp fangs. Instead, this skin rejuvenation treatment uses your own blood to fill in fine lines and wrinkles, tighten skin, and restore a more youthful appearance to your face. It is called "vampire" because – PRP – the miraculous age-defying ingredient in the procedure is made from your own blood!

Who Is the Best Candidate for a Vampire Facelift?
The ideal candidate for a vampire facelift is middle-aged with fine to moderate lines around the mouth, eyes, nose, and lips and volume loss in the face.

Does the Vampire Facelift have Any Side Effects?
Because the Vampire facelift uses PRP made from your own blood, there are none of the risks inherent in other facial rejuvenation injections and few if any side effects. Occasionally, patients may experience redness around the injection site and minimal bruising.

How Long Do the Results of the Vampire Facelift Last?
You'll see immediate plumping results from the fillers and the glow and evenness from PRP almost immediately. Full effects will become apparent after 2 to 3 weeks. Results will typically last for one year and as long as 18 months.

Hear what people are saying about us. Read the amazing reviews and testimonials from real-life patients we help every day. Woodlands Wellness and Cosmetic Center amazing anti-aging treatments are nothing short of life-changing.
I've been seen Dr Sakina Davis for about 15 years now, she is very professional and spends enough time with you to treat the 'whole you', everything is connected and balancing hormones helps to treat and prevent many conditions. Her experience with bio-identical hormones proved invaluable for that particular stage of my life when I needed it the most. She is always up to date with new treatments coming up and this cutting edge medicine she practices has helped, also, with my back pain issues, allowing me to avoid a fusion surgery and still be able to function. Her staff is super efficient, nice to deal with and first class. AAA+

I've been seeing Dr. George for 10 years and absolutely love him and the staff. He always has your best interest at heart and does everything possible to achieve your goals and produce positive results. Wouldn't go anyplace else for my cosmetic needs!

This has been one of the most rewarding experiences I have ever had in a medical setting. The doctors and staff are the most professional, personable, and talented providers I have met. The results are phenomenal and went way beyond my expectations. I can honestly say that the value of the services have been fantastic and I would do it all over again...but I do not need to because it was done right the first time. :). I highly recommend Woodlands Wellness & Cosmetic Center!