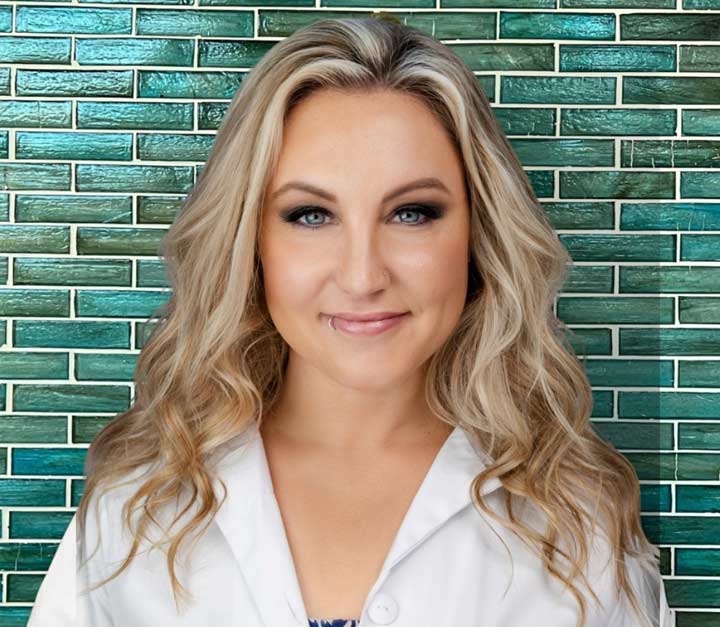 Alicia Novotny Micaletti, RN
Alicia is a registered nurse and licensed medical aesthetician. Alicia has over 10 years of experience specializing in skin care and medical spa enhancements including; chemical peels, Microneedling (CIT), dermaplaning, and microdermabrasion for all skin types with an emphasis on acne and anti-aging.
Alicia graduated from Front Range Nursing School in 2015 with her nursing degree. She is certified by Allergan for BOTOX and JUVEDERM injections. Alicia maintains the highest credentials in her field through advanced monthly training and certification courses.
Alicia is an expert in evaluating all types of skin conditions and designing personalized treatment plans. Her extensive knowledge in advanced professional skin care products helps you maintain the beautiful results of her treatments.
In her own time, she enjoys cross-fit, skiing, horseback riding, and spending time with her husband Clint and daughter Birkley.